The Society for Learning Analytics Research is proud to present a new series of Podcasts & Webinars for our growing community!
The new series is meant to create more spaces for our community to collaborate and share the work that is being done around the world and where we discuss some big ideas and trends in research and practice of learning analytics. Our podcasts and webinars will each be offered on a bi-monthly basis, so one month we'll release our new podcast episode and then the next month will be a new webinar. We hope you'll follow along and share your ideas and feedback with us!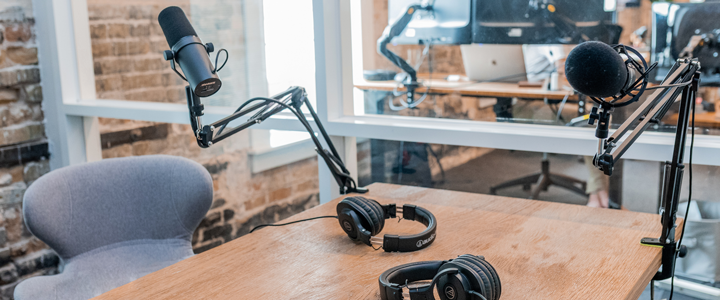 Podcast
We are proud to present our new podcast titled, "Spotlight: Conversations in Learning Analytics," which is now available on Soundcloud and Spotify.
If you would like to share your thoughts on the content of our podcast or take a guess on the answer to the 'Two Truths and One Lie' game that we played in the podcast, please Tweet us using #solarspotlight.
Episode 1: Learning Analytics - Past, Present, and Future featuring Professor Abelardo Pardo (University of South Australia) and current SoLAR President.
Episode 2: Scaling Institutional Readiness featuring Prof Tinne De Laet (KU Leuven in Belgium) and Dr Julio Guerra Hollstein(Universidad Austral de Chile, Chile)
Webinars
Webinar #1: "Learning Analytics as Educational Knowledge Infrastructure" with Professor Simon Buckingham Shum from the University of Technology Sydney. Webinar Slides - PDF.
Next Up: Webinar #2: "Designing Learning Analytics for Humans with Humans" with Professor Alyssa Wise from New York University - Wednesday, October 16, 12:00pm to 1:00pm Eastern Time.
All webinar recordings will be made available on our official Youtube channel.