A Framework of Characteristics for Analytics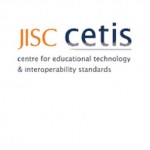 This paper, the seventh in the CETIS Analytics Series, considers one way to explore similarities, differences, strengths, weaknesses, opportunities, etc of actual or proposed applications of analytics. It is a framework for asking questions about the high level decisions embedded within a given application of analytics and assessing the match to real world concerns. The Framework of Characteristics is not a technical framework.
This is not an introduction to analytics; rather it is aimed at strategists and innovators in post-compulsory education sector who have appreciated the potential for analytics in their organisation and who are considering commissioning or procuring an analytics service or system that is fit for their own context.
The framework is conceived for two kinds of use:
Exploring the underlying features and generally-implicit assumptions in existing applications of analytics. In this case, the aim might be to better comprehend the state of the art in analytics and the relevance of analytics methods from other industries, or to inspect candidates for procurement with greater rigour.
Considering how to make the transition from a desire to target an issue in a more analytical way to a high level description of a pilot to reach the target. In this case, the framework provides a starting-point template for the production of a design rationale in an analytics project, whether in-house or commissioned. Alternatively it might lead to a conclusion that significant problems might arise in targeting the issue with analytics.
In both of these cases, the framework is an aid to clarify or expose assumptions and so to help its user challenge or confirm them.