Case Study, Engaging with Analytics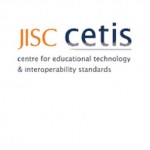 Jean Mutton, Student Experience Project Manager, University of Derby, shares with us some approaches she has been spearheading in terms of using data and analytics to help improve the student experience. Through their participation in Jisc development programmes, Jean and her team (including paid student interns) have taken a service design approach that focuses on the needs of end user first.
This case study explores the wider issues around using data to inform decision making, and the strategies the University of Derby are developing to improve their student enhancement processes by addressing key questions such as:
What is actually happening to students, how can we find out?
What are the touch points with between students and the institution?
What are the institutional "digital footprints" of our students?
What really matters to our students?