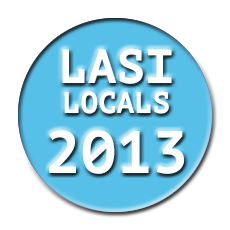 LASI-Locals & Global Online 2013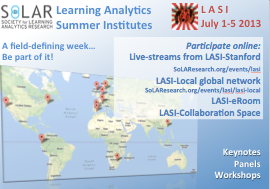 LASI is a week of global online and face-face events.
Here's how to join in…

The Summer Institute at Stanford University could only cater for 100 people — the global demand and collective creativity far exceeds that, so there are many ways to engage…
Morning sessions from LASI-Stanford will be live-streamed/replayable, (except July 4th: see end for webcast details). Mon 1st | Tues 2nd | Wed 3rd | Thurs 4th | Fri 5th
Join a LASI-Local near you – see below.

Join others during the webcasts and ask questions to Stanford speakers. Come to the LASI-eRoom
(using Blackboard Collaborate: test your Java setup in advance).
Join the LASI-online collaboration space for online community profiles, asynchronous discussions, resources, and replays
Blog your reflections on LASI and contribute to the LASI-Blog Aggregator
Share your photos: upload to Flickr, tag them lasi13, ensure they're set as public, will show in public searches, and we'd encourage a CC license. They'll then display in the LASI-Blog Aggregator
Map your location, and raise key issues, ideas and arguments in the SoLAR Evidence Hub knowldege-building space
Twitter #lasi13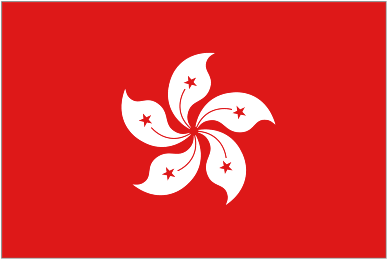 LASI-Hong Kong

LASI-Denmark — Aalborg

LASI-Latin America — Online

LASI-France — Lyon

LASI-Netherlands — Amsterdam
LASI-South Africa — Pretoria

LASI-Spain — Granada

LASI-Spain — Madrid

LASI-UK — Edinburgh

LASI-USA — Boston
Combine remote viewing of Stanford sessions with whatever meets the needs of your context, with you feeding back to the network what's unfolding in your part of the world. We anticipate these may cover the whole range from 100% online, to 50/50 blended, to 100% f-f. They may scale from nations/regions/states, to a small group in your institution translating the big ideas into practical implications. It may be a small discussion group, to an event with your own speakers, agenda-setting workshops, hands-on tutorials and panels. So think glocal, and think about the mix that will work for you and your community.
This is a fantastic platform for you to take a leadership role within your own organisation, institution, state, country or region, and catalyse educators, technologists, researchers, enterprise and policymakers around the urgency of designing the next generation of learning infrastructures.
LASI-Local organisers are networking to share ideas, resources, and as it unfolds, the fruits of your activities next July.
If you are interested in joining the google group to run a regional/local event, please contact Simon Buckingham Shum <s.buckingham.shum atsign gmail.com> with the subject line containing: LASI Local
Track developments on twitter via #lasi13local
We encourage people interested in a knowledge-building environment with analytics, to map key issues, ideas, arguments and resources in the experimental SoLAR Evidence Hub, where LASIs are being mapped:
Replaying LASI Stanford webcasts
Whether you are joining LASI as an individual, or as part of a LASI-Local, the Stanford sessions provide an important way in which to share the experience with many others all over the world! (We hope that some LASI-Locals will also make available video replays of their presentations)
Livecasts of the mornings' presentations and panels from Stanford are all instantly replayable on the session ending.
The Stanford system Mediasite uses Microsoft Silverlight so on most platforms you need to download the free plugin:
Windows users download and install Silverlight.
Mac users download the Flip4Mac .dmg file and install the Silverlight program. (Check your web browser content settings if it doesn't work first time. Safari normally does)
iPad users can just open the link in Safari and they will be able to view with no plugin required as the stream will switch to HTML5 for playback.
iPhone users download the free Mediasite app
Android users unfortunately cannot view live webcasts at the moment, but they will be able to replay recordings ~30min (depending on how long the event is) after the event has ended.
Check it's all working with this example replay — you should see the replay interface shown below which allows you to control the view of speaker, slides, background info, volume, rewind, etc: