Assistant Professor in adaptive instructional systems (tenure-track)
October 31, 2022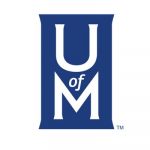 Website The University of Memphis
The Institute for Intelligent Systems (IIS) and the Department of Psychology invite applications for a tenure-track faculty position at the Assistant Professor level to begin August 2023, pending final budgetary approval. We are particularly interested in applicants with a background in adaptive instructional systems involving learning technologies, human-computer interaction, and computational modeling of learning.
The IIS, an interdisciplinary research center, is dedicated to advancing the state of knowledge and capabilities of intelligent systems, including psychological, biological, and artificial systems. The colleague recruited for this position will be expected to teach at the undergraduate and graduate levels. The Department of Psychology is dedicated to building a diverse and inclusive faculty committed to education and service to others in a multicultural environment.
Applicants with Ph.D. expected before or by August 2023 must upload a curriculum vitae, a cover letter describing research and teaching interests, diversity and inclusion statement, contact information for three referees willing to provide a letter of reference, and three selected publications to https://workforum.memphis.edu/postings/34019.
A review of applicants will begin on January 9, 2023, and may continue until the position is filled. Applicants interested in this position should direct inquiries to Dr. Phil Pavlik (ppavlik@memphis.edu), Chair of the AIS IIS and Psychology Search Committee.