eLearning Officer (Learning Analytics and Data)
October 18, 2019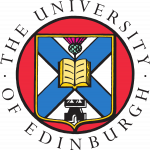 Website The University of Edinburgh
eLearning Officer (Learning Analytics and Data)
Vacancy Ref: :
050112
Closing Date :
17-Nov-2019
Contact Person :
Contact Number :
Contact Email :
Do you have a passion for learning and technology, and an interest in how data and analytics can be used ethically to support the student experience? Can you lead the effective support and development of learning analytics services and engage colleagues across a large and diverse organisation?

We are looking for an experienced and creative eLearning Officer to join our team supporting staff and students to make the best use of our suite of digital education services.

You will work closely with educators and colleagues from across the University, to ensure consistent and high quality analytics and data services are delivered to our community of learners. This will include support for postgraduate, undergraduate, online and on campus programmes.

This is a fixed term post for 24 months, based in our offices at Argyle House in central Edinburgh. It has an annual salary of £33,797 to £40,322.

The closing date for applications is Sunday 17th November. We anticipate interviews will be held in the week commencing 2nd December.

Further Particulars

1. Job Details
Job title: eLearning Officer Learning Analytics and Data
School/Support Department: Information Services Group (ISG), Learning, Teaching and Web Services Directorate (LTW)
Unit (if applicable): Digital Learning Applications & Media

Line manager: Technology Enhanced Learning Team Manager, Digital Learning Applications & Media

2. Job Purpose
Provide support and advice on using learning technologies including the University's centrally supported services, such as Virtual Learning Environments (VLEs), online assessment tools, feedback and communication platforms for analytics and reporting. To scope, assess demand and support requirements for a Learning Analytics and Data service.
Manage and contribute expert advice proactively to projects, team operations, problem solving, planning and strategy and develop and enhance services in line with user needs and requirements.
Promote productive working relationships with partners across the University.

3. Main Responsibilities

To help academic colleagues and professional staff make best use of Learning Analytics tools, data, and services and where required supporting and managing service change. Documenting use cases and sharing good practice and innovative solutions to improve the user experience.] (Approx % of time 40)
To work with the user community and project partners in academic departments in order to continually improve the services and range of tools on offer. To maintain an up-to-date knowledge of the broader e-learning / learning analytics landscape in order to influence strategic direction and to develop innovative and appropriate use of learning analytics and data.(Approx % of time 30)
To participate and lead user and partner engagement events, in order to promote collaboration, knowledge sharing and greater awareness of services. To organise testing, training and workshops to support users. To represent the University and its interests both internally and externally. (Approx % of time 20)
Contribute to process improvement within both ISG and the wider University. Liaise and negotiate within members of University committees, user forums and working groups to formulate policy in accordance with the university strategic aims for learning and teaching. (Approx % of time 10)

4. Planning and Organising
• Planning and prioritisation of user support activity. Capturing feedback and developing procedures for service, section and department process improvements.
• Analyse the needs of target groups and plan activities accordingly. Act on own initiative to identify opportunities where learning analytics services could usefully be adopted, and seek to identify synergies with other services.
• Input to monthly service and project reports to ISG LTW managers and quarterly reports to University steering committees and user forums as needed.
• Planning, organising and leading user forums that extend to the whole University community such that knowledge is disseminated, presentations are professional and feedback is managed

5. Problem Solving
• Resolve conflicts of prioritisation and task scheduling both independently and with section managers in order to maximise efficiency and meet / exceed user expectations.
• Leading problem resolution, often spanning various areas of the University, using escalation and / or collaboration with IT colleagues.
• Resolve problems that include complexity and that often require legislative conformity e.g. accessibility, copyright, equality, Data Protection and Freedom of Information.
• Data analysis identifying service trends and usage patterns that require interpretation and presentation to senior managers in order to promote service adoption, target improved awareness sessions and help avoid service failures.
• To be independently responsible for helping and supporting users in their ethical and informed adoption of learning analytics services. Engage with academic staff about their aspirations for the use of such tools (these could be for teaching or for research purposes), analyse the potential problems and recommend and devise solutions, which are appropriate both technically and contextually.

6. Decision Making
• Advise, guide and lead in planning user analysis and research that informs service improvement to meet business objectives.
• Propose the optimal mix of service solutions through knowledge of technology enhanced learning services to best meet the needs of users. These may include recommending direction to senior university managers, directors and stakeholders.
• Contribute to committee and project decision-making, and participating in recruitment selection panels as required.
• The post will involve practical decision making where the post-holder is working without immediate support. Appropriate communication and documentation should be used to support the decision process and rationale.

7. Key Contacts/Relationships
• Academic staff in teaching and research roles, and staff of the Institute for Academic Development, at all grades, particularly academic colleagues working in areas related to data ethics.
• Colleagues in LTW and elsewhere in ISG, to progress and prioritise service issues and project based service enhancements.
• Policy officers, legal advisers and information security experts within the institution
• Relationship management with suppliers of technology solutions
• Institutional Data Stewards
• Regular contact with e-learning, computing staff and management in external institutions regarding collaborative initiatives and meetings to progress shared eLearning agendas.
• Responsibility for representation of the team both internally within the University, and externally at professional bodies e.g. ALT, Jisc etc.

8. Knowledge, Skills and Experience Needed for the Job

Qualifications/Training
Essential
• Relevant work experience

Desirable
• Certification or completed courses in data management, analytics, numerical modelling, coding or similar.
• A degree or equivalent qualification
• ITIL certification or project management certification

Experience
Essential
• Experience of advising users in how to make best use of IT systems and services in order to best meet the needs of a diverse user base and deliver user satisfaction.
• Good verbal and written communication skills with the proven ability to influence staff at all levels and deliver reports and presentations.
• Demonstrable user focus with confidence and energy to drive user oriented change.

Desirable
• Experience in capturing user requirements and developing use cases and user journey narratives.

Knowledge, Skills and Competencies
Essential
• Sound knowledge of learning and teaching context within which users operate.
• Thorough knowledge of relevant aspects of design and delivery of learning services and good service management awareness e.g. how to introduce and gain user acceptance of new services.
• Good analytical skill, including problem solving, with an ability to take ownership for problem resolution.
• Awareness and understanding of current technology developments within technology enhanced learning.

Desirable
• Prior knowledge using or experience of learning analytics tools, techniques and services.
• Prior knowledge using or experience of GDPR or similar data and privacy regulations
• Experience of working with sensitive or personal data from large groups of individuals
• Commitment to own on-going professional development.

Personal Attributes
Essential
• Team player capable of managing service operations, with ability to build effective trust relationships with all colleagues.
• Enthusiasm for evaluating new technologies in an educational context and identifying potential opportunities for strategic development and improving the student experience

9. Dimensions
Engagement activities will involve working with a range of users across all schools and colleges.
Most centrally supported tools are available on demand for all of the University's courses, and almost all courses and programmes will make some use of learning technologies.
Supported services are in use 24 hours a day, 365 days a year, by users in Edinburgh and worldwide. Some aspects of the services are critical to the University's core business.
The VLE environments are tightly integrated with the University's central registry systems, and widely used to manage course administration, assignment and marking, provide digital content, student interactions and feedback.

10. Job Context and any other relevant information
Our approach to Learning Analytics at Edinburgh is to consider it as a service which might encompass a number of different technologies and approaches, supporting a range of different use cases. These might include providing tailored support to large cohorts of students, supporting reflection and self-regulated learning, or supporting course design quality assurance processes. At present we are piloting the use of the OnTask feedback system to support personalised feedback at scale.

This job contributes to the strategic goal of excellence in education, and will regularly involve direct contact with clients at all levels within the university (undergraduate students, postgraduate students, academic staff, support & admin staff) and externally.

The job description reflects the present requirements of the post, and as duties and responsibilities change/develop, the job description will be reviewed and be subject to amendment in consultation with the post holder. The post holder will carry out any other duties as are within the scope, spirit and purpose of the job as requested by the line manager or Head of Department/Division.

The post holder will maintain an awareness and observation of Fire and Health and Safety Regulations.

The post holder must ensure organisational compliance, and conformance with the Data Protection Principles. All data, whether stored electronically or by other means must be processed in accordance with the Data protection Act 1998.

The University of Edinburgh is committed to equality of opportunity for all its staff and students, and promotes a culture of inclusivity.

The post holder will actively follow University of Edinburgh policies including Equal Opportunities policies and be expected to give consideration within their role as to how they can actively advance equality of opportunity and good relations between people who share a relevant protected characteristic and people who do not share it.

As an employer of choice, the University of Edinburgh has a number of family related polices that aims to support staff in achieving a healthy work/life balance.

---

Application Procedure

All applicants should apply online by clicking the apply link at the bottom of this page and submitting an up to date CV. The application process is quick and easy to follow, and you will receive email confirmation of safe receipt of your application. The online system allows you to submit a CV and other attachments.

---

Eligibility to Work
In accordance with the Immigration, Asylum and Nationality Act 2006 the University of Edinburgh, as an employer, has a legal responsibility to prevent illegal working and therefore must check that all employees are entitled to work in the United Kingdom (UK).

To do so, the University of Edinburgh requires to see original documents evidencing right to work in the UK before commencement of employment and this is normally carried out at interview. Details will be provided in any letter of invitation to interview.

For further information on eligibility to work please visit our eligibility to work website

In the circumstances where the vacancy does not meet the Home Office and Visa Services advertising, salary and/or qualification level criteria for sponsorship the successful applicant must have the existing right to work in the UK.

---

Conditions of Employment
Pension Scheme
This role is grade UE07 and therefore the post holder is automatically included in membership of the Universities Superannuation Scheme (USS), subject to the USS membership criteria, unless they indicate that they choose not to join the Scheme.

For further information please visit our Pensions website.

Salary
The role is grade UE07 and attracts an annual salary of £33,797 to £40,322 for 35 hours each week. Salary is paid monthly by direct transfer to your Bank or Building Society account, normally on the 28th of the month. Salaries for part-time staff are calculated on the full-time scales, pro-rata to the Standard Working Week.

The University reserves the right to vary the candidate information or make no appointment at all. Neither in part, nor in whole does this information form part of any contract between the University and any individual.
Digital Learning Applications and Media
More information can be viewed at:
http://www.ed.ac.uk/information-services/about/organisation/learning-teaching-web/teams/dlam
Learning Teaching and Web Services Division (LTW)
The Learning, Teaching & Web Services Division (LTW) brings together technology enhanced learning, e-learning, the University website, web services, graphics, multimedia, digital skills training and classroom technology teams to support learning, teaching and outreach for an enhanced student experience.

We provide a wide range of technology and support services for innovative learning and teaching, including classroom tools, blended learning, bespoke development, online video, open educational resources (OER), taught online Masters programmes, massive open online courses (MOOCs), feedback and assessment. We manage the continuing expansion and diversification of the University website and provide digital technology services in 350 teaching rooms and study spaces across the campus.

Every year we host student internships, projects and events which promote innovation and align with the University strategic aims to promote new ways of working in learning, teaching and research.

More information can be viewed at:
http://www.ed.ac.uk/information-services/about/organisation/learning-teaching-web
Information Services Group
Information Services (IS) Group is headed by the Chief Information Officer and Librarian to the University. IS comprises 5 Divisions serving the e-learning, library, information, data and computing needs of the University; and two Divisions, EDINA and the Digital Curation Centre, having national and international remits and mainly funded by JISC. There is a staff complement of c692 FTE and annual turnover of ~£30M.
IS is committed to developing and supporting its staff, ensuring good internal and external communications and offering responsive and agile services.
To find out more about IS, please visit our website at www.ed.ac.uk/is
The University of Edinburgh
For more than four centuries, our people and their achievements have rewritten history time and again. They've explored space, revolutionised surgery, published era-defining books, paved the way for life-saving medical breakthroughs and introduced to the world many inventions, discoveries and ideas from penicillin to Dolly the sheep. We have believed that anything is possible, we still do.
The latest Research Excellence Framework highlighted our place at the forefront of international research. This adds to our international reputation for the quality of our teaching and our student experience excellence. The University is proud of its success with online teaching initiatives, with 2550 students currently studying its online distance learning postgraduate programmes, and a total to date of more than 2 million enrolments for Edinburgh MOOCs.As a member of staff, you will be part of one of the world's leading universities, with 20 Schools spread over 3 Colleges that offer more than 1600 undergraduate and 600 postgraduate programmes to over 41,000 students each year. Professional services are critical to this success as well as our world-class teaching, research and student facilities. In fact, we are one of the top employers in Edinburgh, with over 14,500 people spread across a wide range of academic and supporting roles.

As a world-changing, world-leading university, we offer an exciting, positive, creative, challenging and rewarding place to work. We give you support, nurture your talent, develop and reward success and integrate academic, professional and personal career goals, as well as give your career the benefit of a great and distinguished reputation. In addition, our employees benefit from a competitive reward package and a wide range of staff benefits, which include generous holiday entitlement, a defined benefits pension scheme, staff discounts and much more. Access our staff benefits page for further information and use our reward calculator to find out the total value of pay and benefits provided.

The University of Edinburgh holds a Silver Athena SWAN award in recognition of our commitment to advance gender equality in higher education. We are members of the Race Equality Charter and we are also Stonewall Scotland Diversity Champions, actively promoting LGBT equality. The University has a range of initiatives to support a family friendly working environment, including flexible working and childcare vouchers. See our University Initiatives website for further information.