PhD Position in Learning Analytics and Adaptive Learning
November 23, 2021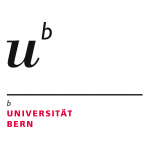 University of Bern
At the Department of Personality, Differential Psychology and Diagnostics of the Institute of Psychology at the University of Bern, a doctoral position is available. We are looking for a person who, within the framework of a BeLEARN-funded research project design courses at the tertiary level with digital tools that enable adaptive learning and adaptive learning and learning analytics. These instruments are to be and optimized within the framework of the doctorate, with machine-learning algorithms to achieve the greatest possible benefit for learners and teachers.
Requirements:
An above-average university master's degree or an equivalent in psychology or a related scientific discipline. scientific discipline. An additional qualification in data science and/or statistics is advantageous and/or Statistics as well as prior experience in Learning Analytics. In addition programming experience (esp. R or Python) as well as enjoyment in conducting teaching courses and supervising students is desired. If you are interested in methodical and at the same time practical research and you see yourself as an independent, but still a team player, we are looking forward to receiving your application!
We offer:
You will work in a team with one other doctoral candidate as well as one postdoc. Infrastructure and research opportunities are ideal for a doctorate. About the doctoral program Psychology as well as via offers in the BeLEARN network, exciting further education, in-depth training as well as networking in science and practice are possible. The duration of the position is 3 years with the option of a one-year extension. Employment is in accordance with cantonal guidelines.
The general language at the University of Bern is German but English speaking applicants may also be considered.
Working hours: 75-90 %
Starting date: February 2022 or by arrangement
Application deadline: December 08, 2021
Please email your application to: stefan.troche@unibe.ch
For further information about the position, you may contact Natalie Borter (natalie.borter@psy.unibe.ch) or Prof. Stefan Troche (stefan.troche@unibe.ch)