PhD Scholarship opportunity on AI in Education
August 27, 2021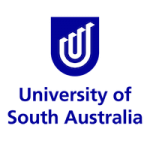 Website UniversitySA University of South Australia
If you are seeking to advance your career in education and are interested in developing the educational technologies of the future, the University of South Australia – Australia's University of Enterprise – is offering a unique opportunity to apply for several PhD projects at our Centre for Change and Complexity in Learning (C3L).
Our future society will be dominated by artificial intelligence (AI), advanced technology and automation. It is therefore imperative that our next generation citizens and workforce will be AI and technology savvy to continue to make a difference.
At C3L we are developing an AI curriculum – AI LearningLab – to help schools prepare our students for this future; to learn with AI, to develop AI, and to learn to critically engage in ethical discussions on AI to own their future. This research project focuses on how schools accept and embrace AI technology as a part of the learning experience and explore how students and AI can solve complex problems together.
The AI LearningLab challenges how we approach teaching and learning with AI for a technology dominated future.
To learn more, visit https://workingatunisa.nga.net.au/?jati=29CDE63D-0AC1-A3E0-9CED-BFBCECA169CE