Postdoctoral Research Fellow
November 5, 2020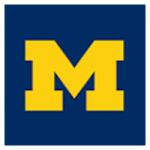 Website University of Michigan
How to Apply
A cover letter is required for consideration for this position and should be attached as the first page of your resume. The cover letter should address your specific interest in the position and outline skills and experience that directly relate to this position.
Job Summary
The University of Michigan Center for Academic Innovation seeks a Postdoctoral Research Fellow with expertise in statistical analysis and program evaluation, and an interest in facilitating cross-university research around educational innovation and iteration. The person selected for this role will lead the charge to establish a hub of statistical scripts to report on educational programs and trends across U-M, with an eye towards analyzing access, equity, diversity, and associated outcomes and attrition patterns. Within this domain, the postdoc will be able to identify and establish new research projects to be pursued. The ideal candidate should have experience with learning analytics, statistical analysis, and data management and bring a flexible and iterative approach to research, being able to determine and execute appropriate statistical methods for the questions at hand. A personal commitment to creating a diverse, equitable, and inclusive higher education system is essential. This role will report to the Associate Director of Research & Development.
About Us
The Center for Academic Innovation is a strategic priority for the University of Michigan.Through curricular innovation, tools for learning, and educational data and research, the centeraims to shape the future of learning and redefine the role of the public research university byextending academic excellence, expanding public purpose, and ending educational privilege.
Our preferred future includes:
An open model for pre-college learning and preparation that broadens access and enhances participation
A personalized, rigorous, and inclusive model for residential learning grounded in learning analytics and experimentation
A flexible and networked model for global and lifelong learning that embraces the evolution of a more permeable university
A participatory and inclusive model for public engagement that accelerates bilateral knowledge construction and sharing
As we reimagine the global public research university and create a culture of innovation in
learning, we value:
boldness and humility
creativity and process
risk taking and tradition
personalization and scale
openness
For more information, please visit our website: Academic Innovation.
Responsibilities*
Partner with faculty, staff, and student collaborators across U-M to architect the design and mechanisms to aggregate, report, and analyze data from across the Michigan student educational experience.
Develop thoughtful research questions, leading research, synthesizing insights, and providing recommendations based on those evaluations.
Design and implement Jupyterhub notebooks for cross-university analysis of program efficacy, impact, and reach
Facilitate cross-partner communication
Required Qualifications*
PhD in Statistics, Education, Information Science, or a related field
Demonstrated ability to create clear and accessible data visualizations from complex, large scale data sets
Demonstrated ability to independently plan and conduct research projects and write up results
Recognition of complex challenges faced by different populations of students and by field
Expertise in statistics and modern computational methods for analysis (Python, R, etc)
Ability to decipher and organize large amounts of data
An analytical mindset with strong communication and problem-solving skills
Ability to translate complex problems clearly and in non-technical terms
Understanding of institutional data sets in higher education
Ability to thrive in a highly collaborative environment.
Ability to produce actionable insight for the Center and the University broadly through research.
Desired Qualifications*
3+ years of working with educational data
Previous experience in survey research and missing data
Experience with experimental methods
Experience with causal inference methods
Experience with academic research around educational innovation, including journal and conference publications
Additional Information
Excellent benefits are available, for details, see http://benefits.umich.edu/
Background Screening
The University of Michigan conducts background checks on all job candidates upon acceptance of a contingent offer and may use a third party administrator to conduct background checks.  Background checks are performed in compliance with the Fair Credit Reporting Act.
Application Deadline
Job openings are posted for a minimum of seven calendar days.  The review and selection process may begin as early as the eighth day after posting. This opening may be removed from posting boards and filled anytime after the minimum posting period has ended.
Note: This is a 1-year position, with the potential for renewal to a total of 2-years depending on funding.
Decision Making Process
Applications will be reviewed as received throughout the posting period and continue until the position is filled.
U-M EEO/AA Statement
The University of Michigan is an equal opportunity/affirmative action employer.