Senior Data Fellowship Position
April 24, 2021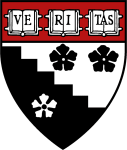 Harvard University: Graduate School of Education
Strategic Data Project at Harvard University 
The Strategic Data Project (SDP), an initiative of the Center for Education Policy Research at Harvard University, is offering a one-year Senior Data Fellow position starting in the summer of 2021. The fellow will work at a US Federal Agency in Washington, DC and engage in research projects related to the department's focus.
Federal research leaders are working to realize the potential of previously untapped data collected across multiple federal agencies. To carry out the work of bringing together new data sets and tools and publishing novel insights, SDP will host the inaugural cohort of post-doctoral data fellows to work with federally collected education data and to connect those data across departments to generate new insights about the health, well-being, and achievement of students.
Postdoctoral applicants must have completed their PhD in a relevant social science discipline prior to August 31, 2021 and have academic research experience in public policy, economics, education, quantitative methodology, or other similar fields. Data Science Fellows must have their PhD and at least ten years of relevant work experience, including a successful work history of designing and implementing large research projects in US public education.
Applications are due no later than May 31, 2021 at 11:59 pm EDT.
Candidates of any nationality are welcome to apply; however, the SDP is not able to provide visa sponsorship.
More information