Professor Mutlu Cukurova (University College London, United Kingdom)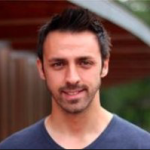 The Interplay of AI and Learning Analytics: Potential, Pitfalls, and the Future of Education
In this talk, we will delve into the interconnected spheres of Learning Analytics and Artificial Intelligence in Education. I will present three different conceptualisations of AI in Education and present some of the arguments with research evidence behind the relative advantages and disadvantages of each conceptualisation. I will aim to dissect how AI in Education, underpinned by our extensive understanding of human learning from learning sciences, can aid in improving teaching and learning practices. Through examples of our recent work, I will emphasize the role of AI in augmenting human capabilities rather than replacing them, thereby accentuating the humanistic values inherent to learning and education. My "key note" for the field will be the need to move beyond viewing AI and analytics merely as practical arsenals for addressing educational challenges, to highlight their role as metaphorical lenses through which we can monitor, model, understand, and support human intelligence and learning. The keynote aspires to foster a rich dialogue about the confluence of AI in Education and Learning Analytics, not merely offering definite answers but stimulating thoughtful questions about the future of AI, analytics, and education.
Bio:
Mutlu Cukurova is Professor of Learning and Artificial Intelligence at University College London. Prof. Cukurova investigates the potential of analytics and AI to understand and support human learning with a particular interest in "learning how to learn" and solving complex problems collaboratively. His work aims to address the pressing socio-educational challenge of preparing people for a future with AI systems that will require a great deal more than the routine cognitive skills currently prized by many education systems.  Prof. Cukurova is the Director of the UCLAT team and collaborates with UNESCO's Unit for Technology and AI in Education as an external expert. His work in organizing leading conferences in the field, including his role as the programme co-chair at the International Conference of AI in Education in 2020, showcases his commitment to sharing and evolving knowledge within this area. Currently serving as the editor of the British Journal of Educational Technology and an Associate Editor of the International Journal of Child-Computer Interaction, Prof. Cukurova continues to drive forward the discourse on AI and learning in academia, practice, and policy-making spheres.
Dr. Kristen DiCerbo (Khan Academy, United States)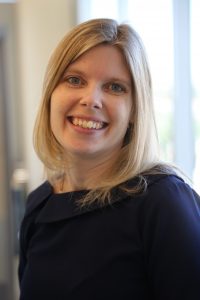 Using Artificial Intelligence to Enhance Human Intelligence
Advances in AI have opened up new opportunities in learning and in understanding learning. It offers new kinds of dialogue-based interactions that we know improve learning outcomes but had previously only been possible between humans. From an assessment perspective, we can use these interactions to better understand students' thought processes, reducing the leaps of inference we have to make about what learners know. Finally, artificial intelligence can also help us summarize this evidence in ways that help educators better understand what learners know and can do. I will show how we are implementing AI in our learning environment at scale in ways that both help students learn and help us understand student learning.
Bio:
Dr. Kristen DiCerbo is the Chief Learning Officer at Khan Academy, a nonprofit dedicated to providing a free world class education to anyone, anywhere. In this role, she is responsible for developing and implementing a research-based teaching and learning strategy for Khan Academy's offerings in order to improve student and teacher engagement and outcomes. She leads the content and product management teams. Dr. DiCerbo's work has consistently been focused on embedding what we know from education research about how people learn into digital learning experiences. Prior to her role at Khan Academy, she was Vice-President of Learning Research and Design at Pearson, served as a research scientist supporting teaching and learning in the Cisco Networking Academies, and worked as a school psychologist in an Arizona school district. She publishes and speaks to a variety of audiences about educational technology, learning, and learning science research. Kristen received her Bachelor's Degree from Hamilton College and Master's Degree and Ph.D. in Educational Psychology at Arizona State University.
Professor Stephen J.H. Yang (National Central University, Taiwan)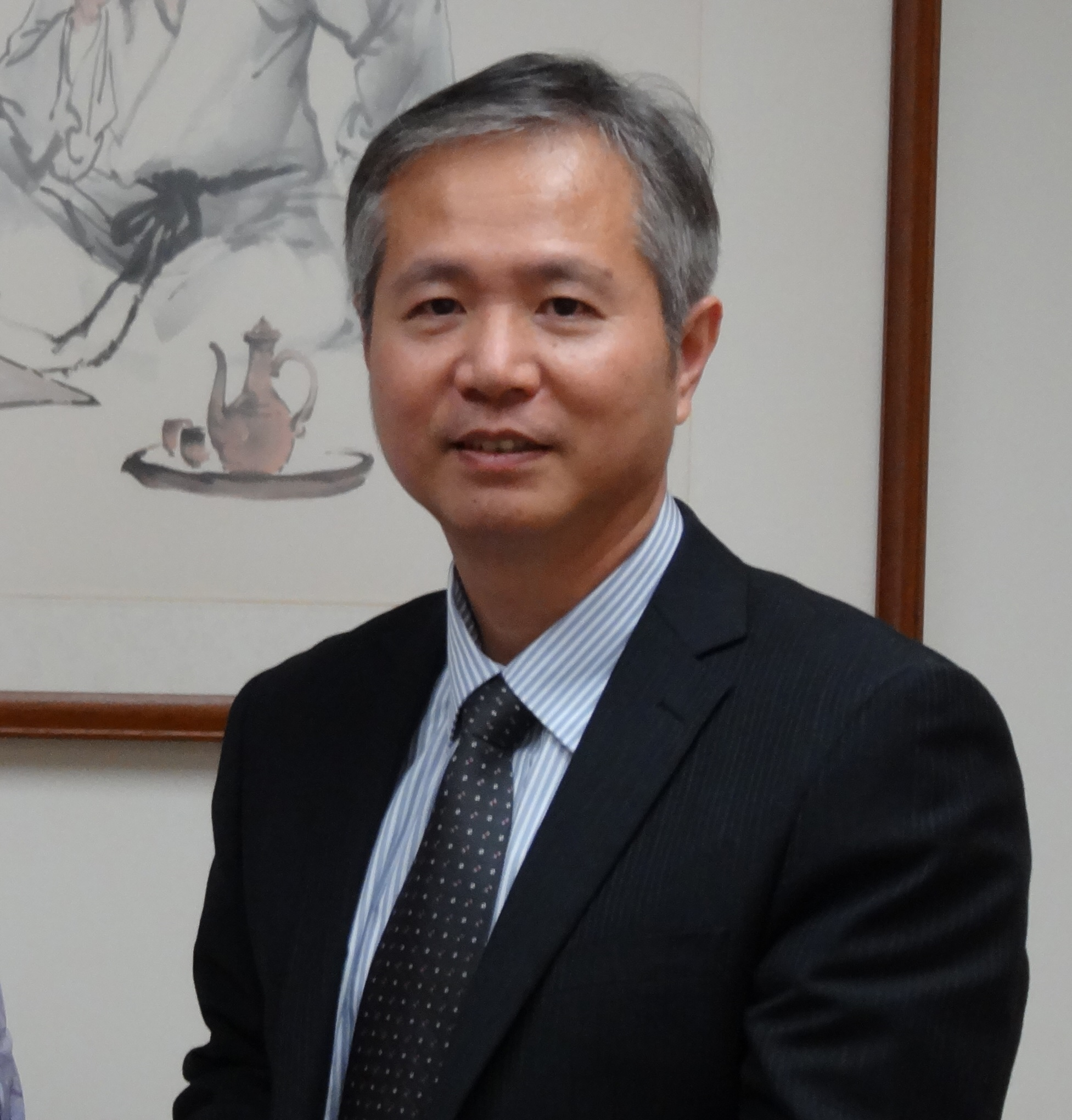 Generative AI and LLMs in Learning Analytics: Challenges and Opportunities
The rapid advancements in generative artificial intelligence (AI) and large language models (LLMs) have opened up new horizons in learning analytics. Integrating these transformative technologies presents challenges and opportunities for revolutionizing how we analyze, interpret, and optimize learning processes. This keynote explores the potential of generative AI and LLMs in learning analytics, highlighting the challenges that need to be addressed and the opportunities they bring to enhance educational outcomes.
Generative AI and LLMs can generate insightful and personalized recommendations through sophisticated algorithms, adapt learning materials to individual needs, and enable intelligent tutoring systems. However, integrating Generative AI and LLMs in learning analytics poses several challenges. Privacy and ethical concerns related to collecting and using student data are critical issues that must be addressed. Additionally, algorithmic bias, fairness, and transparency issues need to be carefully considered to avoid perpetuating existing educational inequities. Despite these challenges, integrating Generative AI and LLMs in learning analytics presents immense opportunities for education. With the ability to create personalized learning experiences, tailor assessments, and provide real-time feedback, Generative AI and LLMs can enhance student engagement, motivation, and overall learning outcomes.
In conclusion, integrating generative AI and LLMs in learning analytics presents challenges and opportunities. By navigating these challenges and leveraging the opportunities, we can unlock the full potential of generative AI and LLMs to revolutionize the field of learning analytics and pave the way for a more personalized and effective education system.
Bio:
Professor Stephen J.H. Yang graduated from the University of Illinois at Chicago with a Ph.D. in computer science. He is the Vice President for R&D and Chair Professor of Computer Science and Information Engineering at National Central University, Taiwan. Professor Yang was the first Director of the Department of Information and Technology Education, Ministry of Education, Taiwan.
Professor Yang is a top computer scientist and education scholar. Professor Yang ranks in the top 2% (actually in the top 1.2%) of the world based on the "World's Top 2% Scientists 2021" released by Stanford University. Professor Yang has published over 100 journal papers, of which more than 80 are SSCI and SCI journal papers. According to 2017 to 2022 Elsevier SciVal, 42.1% of Professor Yang's publications are in the top 10% of high-cited publications worldwide; 52.2% are in the top 10% of high-quality journals CiteScore worldwide, with an FWCI of 3.08. Professor Yang's paper citations have exceeded 11,000 with a 47 h-index in Google Scholar.
Professor Yang won the Ministry of Science and Technology Outstanding Research Award twice in 2010 and 2017. His research areas include generative AI in learning analytics, LLMs in education, human-centered AI, and sustainable education.