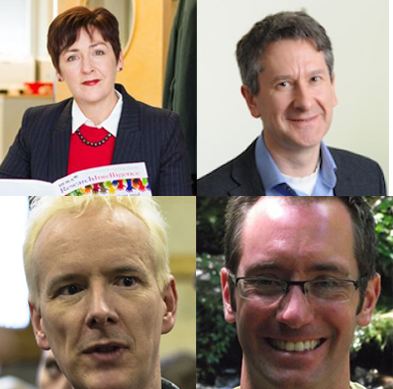 LACE SoLAR Flare (OU, 2015)

Friday 9 October 2015, The Open University, Walton Hall, Milton Keynes, UK.
After a successful meeting of people interested in learning analytics last year, we are organising yet another exciting SoLAR Flare.
Join the livestream from 10am–1pm (BST) | Join the Twitter discussion: #LACEFlare
Sign-up to join us in Milton Keynes | Access the programme and presentations
This is a networking gathering for everyone interested in learning analytics. Under the auspices of the Society for Learning Analytics Research (SoLAR) and organised by Europe's Learning Analytics Community Exchange (LACE), this event forms part of an international series. SoLAR Flares provide opportunities to learn what's going in learning analytics research and practice, to share resources and experience, and to forge valuable new connections.
SoLAR defines learning analytics as 'the measurement, collection, analysis and reporting of data about learners and their contexts, for purposes of understanding and optimizing learning and the environments in which it occurs'. The LACE project is working to promote knowledge exchange and increase the evidence base in this field, so that analytics can be used effectively in a wide range of educational settings, including schools, higher education, workplace learning and within MOOCs.
We therefore invite technology specialists, teachers, researchers, educators, ICT purchasing decision-makers, senior leaders, business intelligence analysts, policy makers, funders, students, and companies to join us in Milton Keynes.
The theme for this SoLAR Flare is "Research into Practice".
We have designed the day to maximise social learning including:
a chance to introduce yourself and what you want to know about learning analytics

plenty of opportunities to meet with peers and explore collaboration possibilities

the chance to hear — and share — lightning updates on what's happening (volunteer to do one on the registration form)

time to explore the future of learning analytics
The day will also include opportunities to learn about how learning analytics are being put into practice in both formal and informal learning environments. Confirmed speakers include:

Chris Ballard,

Innovation Consultant, Tribal Labs
Bart Rienties, Reader in Learning Analytics, The Open University, UK

Doug Clow,

Senior lecturer at The Open University, UK

Patrick McAndrew,

Director of the Institute for Educational Technology (IET) at The Open University, UK
We look forward to seeing you in person or virtually on October 9th.
Doug Clow, Rebecca Ferguson, Andrew Brasher
Institute of Educational Technology, The Open University, UK
lace-project-liaison@open.ac.uk
Co-Chairs, LACE SoLAR Flare 2015