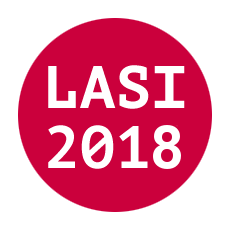 LASI 2018 (New York City, NY)

2018 Learning Analytics Summer Institute
June 11-13, 2018
Teachers College Columbia University, New York City, NY
The 2018 Learning Analytics Summer Institute will be co-hosted by New York University and Teachers College Columbia University. The event will take place on the Teachers College Columbia University campus. This year LASI participants will be able to choose two tutorials and one immersive workshop. Stay tuned for more information!
LASI18 is open for SoLAR members only, so please join or renew your SoLAR membership prior to registering for LASI18. Click here to become a SoLAR Member to attend, as well as receive other year-round benefits.
Please note that, as in previous years, a limited number of travel scholarships are available for Doctoral Students in good standing within their program through the Erik Duval SoLAR Travel Scholarship.
Please visit our official Youtube channel for more details about previous events.