Assistant Professor – Educational Communication and Technology
September 14, 2023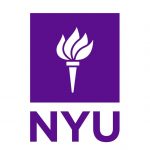 Assistant Professor – Educational Communication and Technology Program
New York University: NYU – NY: Steinhardt School of Culture, Education and Human Development: Administration, Leadership and Technology
New York City
Open Date: Sep 11, 2023
The Department of Administration, Leadership, and Technology will hire a tenure-track Assistant Professor in Educational Communication and Technology/Learning Sciences to join our faculty starting September 1, 2024. The Educational Communication and Technology program at NYU offers three degree programs: an MA in Learning Technology Experience Design, an MS in Games for Learning, and a PhD in Educational Communication and Technology. We seek highly engaged candidates with a strong program of theoretical or applied research on the design and integration of educational technologies who are committed to the ideals of social equity and an informed and participatory public and who will take a leadership role in growing our programs.. We are particularly interested in individuals with research specializations that include innovations in existing and emerging research methodologies and learning technologies.
NYU Steinhardt values equity, diversity, and inclusion and especially encourages candidates from historically underrepresented groups to apply.
Responsibilities include: Conducting an active program in research, securing external public or private funding and publishing in major academic journals and professional outlets; teaching and advising/mentoring undergraduate, masters, and doctoral students; and providing service at the program, school, and university levels.
NYU's global network includes major academic centers in Abu Dhabi and Shanghai and study abroad sites in 12 additional sites. NYU Steinhardt faculty may be afforded the opportunity for variable term work at these global sites and research centers.
In compliance with NYC's Pay Transparency Act, the annual salary range for this position is $95,000 – $145,000. New York University consideers factors such as (but not limited to) the scope and responsibilities of the position, the candidate's work experience, education/training, key skills, internal peer equity, as well as market and organizational considerations when extending an offer.
Qualifications
An earned (or nearly completed) doctorate in Learning Sciences, Educational Psychology, Cognitive Science, Educational Technology, Human-Computer Interaction, Computer Science, Data Science, Information Science or a related field, and
A strong program or potential for theory-based empirical research on the design and/or use of digital technology for learning, teaching, or assessment in traditional or nontraditional settings.
Application Instructions
Please submit a cover letter, a curriculum vitae and the names and contact information of 3 references (reference letters may be requested at a later date) via the Interfolio system.
Additional materials such as videos, links to repositories, links to portfolios, etc. may also be submitted. Please note that including such materials is optional.
Review of applications begins October 16, 2023 and will continue until the search is complete.
Questions can be directed to: Jan L. Plass, Email: 
jan.plass@nyu.edu
 (topic: Faculty Search)