Assistant Professor of Educational Psychology – Learning Sciences
August 27, 2023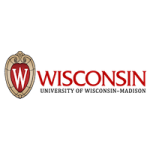 Website University of Wisconsin - Madison
Assistant Professor of Educational Psychology – Learning Sciences
The UW-Madison Department of Educational Psychology's Learning Sciences program offers graduate degrees (MS and PhD) for students studying learning sciences and learning analytics, provides undergraduate instruction, and has a leading online master's program in learning analytics. The Learning Sciences program is one of four program areas in the department, other programs include Human Development, School Psychology, and Quantitative Methods. The Department's mission is to advance education-related theory and methodology; to improve knowledge about the psychological, technological, and social processes of learning, development, and mental health in diverse populations.
Ideal candidates will do strong empirical work using qualitative and quantitative research methods although they may predominantly use one or the other in their work, and will be expected to have or to develop significant grant portfolios. Interest in research collaborations with community-based partners (e.g., K-12 schools, non-profit organizations, professional organizations, etc.) is desirable. Candidates will actively participate in the research, teaching, and training programs of the Department of Educational Psychology.
The position is a 9-month tenure-track faculty position beginning in August 2024.
The application deadline is September 15th, 2023.