Assoc / Assistant / Professor (D1 & D2) of Education
October 23, 2020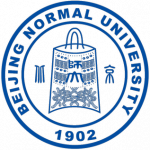 Website BNU_Official Beijing Normal University
Category: Talents (D1 and D2)
First-Level Discipline: Education
Second-Level Discipline: Educational Technology (including Science Education, and Distance Education)
Responsibilities:
Teaching: Undertake the teaching of 1-2 course(s);
Scientific research: participate in the construction of the Engineering Research Center for Digital Learning and Educational Public Service initiated by the Ministry of Education of the People's Republic of China and work as the Assistant Director of the Center; publish in more than 1 academic article on top international journals; and over 2 CSSCI articles annually during the tenure.
Hiring Criteria:
Meet the hiring criteria for Backbone Talents of Humanities and Social Sciences.
Specializing in AI, Big Data, Robotics, Learning Analytics, and Science Education.
For more details on the Eligibility, Remuneration and Benefits, please visit BNU Global Recruitment – Beijing Campus
Application:
For more information and to submit your application, please refer to below contact details.
Mr./Ms. Huang
Tel: +86-10-58804089
Email: rsb-foe@bnu.edu.cn
About Beijing Normal University (BNU)
Established in 1902, the Beijing Normal University (BNU or colloquially Beishida) began as the Faculty of Education of Capital Metropolitan University, which facilitated teacher training in Chinese higher education. It is one of the oldest and most prestigious universities in China and was recognised by the Chinese Ministry of Education as a Class A Double First Class University. BNU was one of the first Chinese institutions to recruit international students, and now has around 1,800 long-term international students from over 100 countries and regions. Known for its Mandarin Chinese study programmes, BNU also collaborates with Princeton University for the Princeton in Beijing program.
To learn more about us, please visit www.bnu.edu.cn