Associate Professor: Centre for Change & Complexity in Learning (Level D)
December 8, 2019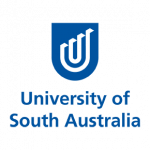 Website University of South Australia
Associate Professor: Centre for Change & Complexity in Learning (Level D)
Provide research leadership in learning analytics, machine learning and AI

High impact opportunity with UniSA's Teaching Innovation Unit
Full-time, five (5) year fixed term contract
Based in the Teaching Innovation Unit (TIU) at UniSA, The Centre for Change and Complexity in Learning pursues research that facilitates and leads to the adoption of innovative education models to meet the needs of the future learner. Driven by a vision and mission to explore human and artificial cognition to understand knowledge processes and their impact on society, the Centre is well-positioned organisationally to move research to impact and scale through affiliation with TIU and UniSA online.
Our interdisciplinary research team includes 6 of the top 15 most cited learning analytics scholars globally with expertise in engineering, computer science, education, and psychology. The role provides unique opportunities to collaborate in global networks, supervise students and engage with real learning-based challenges at all levels of the educational landscape, including primary, secondary, higher education, and corporate learning.
About the Job
Reporting to the Co-Directors of the Centre, the Associate Professor provides research leadership and strategic input for the Teaching Innovation Unit regarding research in learning, education and policy and assists in overseeing the operational processes for the Centre. The role advances the research standing of the Centre through securing competitive grants and industry funding, publishing in high quality journals, initiating and overseeing multiple interdisciplinary research projects and facilitating the translation of research outcomes to University practice.
The Associate Professor will exemplify an outstanding level of performance in the areas of learning analytics, artificial intelligence and machine learning and will continue to make major and innovative contributions to research that is recognised nationally and internationally.
Skills and Experience
With a PhD qualification in a relevant discipline such as computer science; artificial intelligence, machine learning; data science or learning analytics, you will be an expert in this field. Demonstrated experience creating and leading high-performing and productive research teams with national and international collaborations, and evidence attracting diversified research income with a sustained track record of research leading to high-quality publications will be required.
A University of Enterprise
The University of South Australia (UniSA) is an innovative, outward-looking institution known for its strong and engaged research and its experientially-based teaching and learning that is conducted in close collaboration with business, industry, government and the professions. Creativity and innovation are at the foundation of everything we do.
Benefits on Offer
At UniSA, we seek to enrich people's lives through the creation and application of knowledge. Our staff love to be a part of an organisational culture that promotes a strong commitment to educating professionals, sharing knowledge, and engaging with our communities.
Appointment will be made at the research academic Level D with salary in the range of $144,401 – $158,917 plus superannuation. Relocation support and a range of other benefits including a family friendly approach will ensure you enjoy a healthy work/life balance and enviable lifestyle working and living in Adelaide.
Lodging your Application
For a copy of the position description and to apply, please visit https://workingatunisa.nga.net.au/. Please refer to the online application form for which selection criteria you need to address. Please address your cover letter to Bernie Dyer, Senior Recruitment Consultant. For further information about the position or the recruitment process contact Bernie on +618 8302 1777 or via email to recruitment@unisa.edu.au using job reference number 2175.
Applications close: 11:30pm Sunday 2nd February 2020