Associate Professor of Instructional Technology (Tenure Track)
October 12, 2021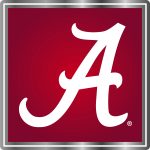 Website The University of Alabama
The University of Alabama
College of Education
Department of Educational Leadership, Policy & Technology Studies
Program in Instructional Technology

Position: Associate Professor of Instructional Techology (Tenure Track).

The Department of Educational Leadership, Policy and Technology Studies at the University of Alabama invites applications for an Associate Professor of Instructional Technology, with a specific interest/focus in emerging, high research activities, such as augmented reality, innovative online/remote learning strategies, artificial intelligence, computational thinking, or 
STEAM
. The Department of Educational Leadership, Policy and Technology Studies houses a flourishing instructional technology program that offers a Doctor of Philosophy in Instructional Leadership with a concentration in Instructional Technology, an online Master of Arts in Instructional Technology, and an Instructional Technology Graduate Certificate. The program also provides service courses to multiple programs through its undergraduate offerings. A successful candidate will join five active research and teaching faculty as well as a vibrant student community.
The Department of Educational Leadership, Policy and Technology Studies, along with the College of Education, is firmly committed to creating a welcoming culture and to active and ongoing practices of equity and inclusivity in which diverse and historically marginalized identities and perspectives are recognized, valued, and promoted.
About the University of Alabama and the College of Education
The University of Alabama is experiencing tremendous growth, with enrollment reaching 37,842 students for fall 2020, compared to 27,052 in the fall of 2008. Approximately 40% of UA's freshman class scored 30 or higher on the 
ACT
 and the entering class in 2020 carries an average high school grade-point average of 3.83, with more than 42.3% having a high school 
GPA
 of 4.0 or higher. The University of Alabama is a leader among public universities nationwide in the enrollment of National Merit Scholars with more than 600 currently enrolled and has R1: Doctoral Universities – Very High Research Activity status in the Carnegie Classification of Institutions of Higher Education. In addition, The University of Alabama made Forbes' list of the Best Employers for New Graduates in 2021. Finally, the University of Alabama has a total statewide economic impact of UA: $2.905 billion; 13,784 jobs; and $142.9 million in income and sales taxes (UA Center for Business and Economic Research). Please visit our University webpage (
https://www.ua.edu
) for more details on University activities and faculty supports.
Our mission at the College of Education (
COE
) is to be a leader in Alabama and across the nation in teaching, scholarship, advocacy, and service by developing professionals with pedagogic and disciplinary expertise who advance the intellectual and social conditions of all learners in a globalized society. To that end, the 
COE
 welcomes candidates whose experience in teaching, research, and/or community service has prepared them to 
UNITE
 with the larger community to collaboratively nurture cultural competence, empathy, and a vision of equity and justice for all learners; 
ACT
 to develop the full potential of all learners to be excellent professionals in their fields; and 
LEAD
 through continuous research-based critical inquiry of policy and reflective practice to enable transformative change in our diverse local and global communities. The 
COE
 consists of six Departments and is impactful in the lives of the individuals and entities we serve spanning populations, ages, settings, and contexts. Our faculty's research, teaching, and service is widely recognized through their securement of external funding, national awards, professional organization leadership, established centers and offices, and outreach to the local, state, and national communities. Faculty in the college are free to pursue their passions, partner with the local communities, and excel in their many pursuits of academia. Please visit our 
COE
 website (
https://education.ua.edu
) for more details of our impactful community and faculty supports.
Life in Tuscaloosa 
The University of Alabama is located in West Alabama and is 45 minutes southwest of Birmingham, Alabama. Tuscaloosa, a quintessential college town with a population of 101,113, has excellent recreational, educational, and cultural opportunities available. The Tuscaloosa area provides hiking, biking, and running trails, as well as playgrounds, parks, and dog parks to enjoy the outdoors. Lake Tuscaloosa, Lake Nicol and Lake Lurleen offer sporting and leisure activities. Tuscaloosa is within driving distance of Atlanta, Nashville, New Orleans, Memphis, and the beaches of Gulf Shores. Tuscaloosa is also home to the Alabama Museum of Natural History, The Bryant Museum, Children's Hands-On Museum, Moundville Archaeological Park, multiple sporting events, concerts hosted at the Tuscaloosa Amphitheater, and several festivals (e.g. West Alabama Food & Wine Festival, Druid City Arts Festival, Druid City Pride Festival, Kentuck Arts Festival, etc.). Tuscaloosa continues to grow in population, cultural events, and shopping alongside the University. Please visit the Tuscaloosa Chamber of Commerce (https://tuscaloosachamber.com) to learn more about our wonderful city.
Responsibilities:
Responsibilities will include pursuing a rigorous and innovative line of research and supervising masters and doctoral students. In addition, the candidate will: pursue external funding; chair and serve on dissertation committees; provide leadership and partnership improvements in technology initiatives across the state; provide service to the department, college, university and profession; and design and teach undergraduate and graduate-level courses in instructional technology and related topics delivered in face-to-face, hybrid, and online formats.
Minimum Qualifications: 
Doctoral degree in Educational Technology, Instructional Design, Instructional Technology, Learning Sciences, or a closely related field
 Demonstrated knowledge of instructional design and technology theories, principles and applications
Demonstrated record of scholarship
Demonstrated record of excellence in both online and face-to-face teaching at the postsecondary level
Demonstrated ability to secure external funding to support research or strong potential to do so
 Demonstrated record of successfully mentoring and advising graduate students
 Demonstrated commitment to working with students from diverse populations
Further information about the college and program is accessible at
www.education.ua.edu
.Questions regarding this position can be directed to Dr. Margaret Rice at mrice@ua.edu.
Salary: Commensurate with qualifications and experience
Starting Date: August 16, 2022
Benefits: 
• Health and Life Insurance
• TIAA–CREF available
• Teachers' Retirement System of Alabama
• Summer employment available on an as needed basis
Application Deadline:  The review of credentials will begin immediately and will continue until the position is filled.
Application Process: Please apply online at https://facultyjobs.ua.edu. A cover letter of application, vita, unofficial transcript(s) of all graduate level coursework, teaching philosophy, research statement, and a list of names, addresses, and telephone numbers of three references are required to complete the online application process.
Prior to hiring, the final candidate must successfully pass a pre-employment background investigation and submit "official" transcript(s) of all graduate coursework.
The University of Alabama is an Equal Employment/Equal Educational Opportunity Institution. All qualified applicants will receive consideration for employment without regard to race, color, religion, national origin, sex, sexual orientation, gender identity, gender expression, pregnancy, age, genetic or family medical history information, disability, or protected veteran status, or any other legally protected basis, and will not be discriminated against because of their protected status. Applicants to and employees of this institution are protected under Federal law from discrimination on several bases. Follow the link below to find out more.
"EEO is the Law"
https://www.eeoc.gov/sites/default/files/migrated_files/employers/poster_screen_reader_optimized.pdf 
"EEO is the Law" Poster Supplement
http://www.dol.gov/ofccp/regs/compliance/posters/pdf/OFCCP_EEO_Supplement_Final_JRF_QA_508c.pdf