Chair and Professor, Department of Information Sciences and Technology (IST)
February 28, 2020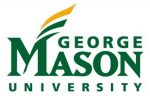 Website George Mason University
Volgenau School of Engineering – George Mason University
Chair and Professor, Department of Information Sciences and Technology (IST)
The Department of Information Sciences and Technology (IST) at George Mason University invites applications for the position of Department Chair. George Mason University has a strong institutional commitment to the achievement of excellence and diversity among its faculty and staff, and strongly encourages candidates who will enrich Mason's academic and culturally inclusive environment to apply.
The IST Department has 27 full-time faculty members with research foci in cybersecurity, data mining and machine learning, natural language processing, human-centered computing, and computing and engineering education. The department also utilizes the expertise of about 90 adjunct professors in teaching undergraduate and graduate classes. IST has the largest and fastest growing undergraduate major in the university, the B.S. in Information Technology (ABET-accredited), serving more than 1700 students. Also available fully Online, the B.S. program consistently ranks among the top 20 Online programs in the US. Additionally, Mason is ranked as the number 1 top Computer Science and IT College in Virginia according to the Computer Training Schools website. The department has about 200 graduate students in the M.S. in Applied Information Technology (AIT) program, ranking consistently in the top 25 Online Master's in Information Technology programs in the country according to the U.S. News and World Report. In addition to B.S. and M.S. programs, the department also participates in an interdisciplinary M.S. program in Data Analytics Engineering and a Ph.D. program in Information Technology (concentration in IST) offered by the Volgenau School of Engineering (VSE). The IST Department has been growing at a healthy rate through faculty hiring, with particular emphasis on tenured/tenure-track positions. Research expenditures of the department exceeded $4.9 Million in 2019.  Funding sources include NSF, DOD, DARPA, NIH, and DHHS. Faculty awardees include NSF CAREER and NSF CRII recipients.
In conjunction with Amazon's decision to establish a second headquarter in Northern Virginia, the Commonwealth of Virginia announced a multi-year plan to invest in the growth of degree programs in computing, and George Mason University has committed to accelerate its plans to grow its capacity in computing and high-tech fields. Among the exciting initiatives being undertaken by the university are the launch of the Institute for Digital InnovAtion, a university think tank and incubator to serve the digital economy, and the expansion of its Arlington Campus with a planned 400,000 square foot Digital InnovAtion Building. These initiatives reflect hundreds of millions of dollars in new investment by Mason that will rapidly elevate Mason's already leading national position in computing and related areas. IST is a participating organization in these initiatives.
For more information on the department, please visit our website: http://ist.gmu.edu/.
Responsibilities:
Reporting to the Dean of the School, the Department Chair is the chief academic and administrative leader for the department and serves as a key member of the School's leadership team. The Chair will provide vision and leadership to advance the department, positioning the department as a leader in innovation and education in information sciences and information technology. S/he will guide and lead a strong scholarship and research agenda, promote excellence in undergraduate and graduate education, including the development of collaborative academic programs, and grow the proportion of women and minorities in the educational programs.
Qualifications:
The successful candidate will have a Ph.D. in Computer Science, Information Science / Technology or a related field and qualify to be a tenured Full Professor in the IST Department. Competitive candidates will have an outstanding record in research with a strong record of funding, along with a genuine understanding of the teaching mission and the importance of providing undergraduate and graduate students with the highest quality educational experience. A demonstrated commitment to the effective mentoring of junior faculty is essential. The Department Chair must have the leadership skills and vision to advance the department to the next level, and possess sound personal and academic integrity, strong oral and written communication skills, and a focus on openness and transparency.
Volgenau School of Engineering: The Future of Engineering is Here
The Volgenau School of Engineering at George Mason University is a fast-growing force for innovation in research and education, with approximately 250 full-time faculty. The school boasts more than 8,170 students in 37 undergraduate, master's, and doctoral degree programs, including several first-in-the-nation offerings. Volgenau School researchers earned more than $90 million in awards over the last 12 months. Located in the heart of Northern Virginia's technology corridor, Mason Engineering stands out for its excellence in emerging areas including big data, cybersecurity, healthcare technology, robotics and autonomous systems, signals and communications, and sustainable infrastructure.
George Mason University
George Mason University is the largest public research university in Virginia, classified at the R1 highest research activity level, with an enrollment of over 38,000 students studying in over 200 degree programs. Mason is an innovative, entrepreneurial institution with national distinction in a range of academic fields. Mason is located in the city of Fairfax in Northern Virginia at the doorstep of the Washington, D.C., metropolitan area, with unmatched geographical access to a number of federal agencies and national laboratories. Northern Virginia is also home to one of the largest concentrations of high-tech firms in the nation, providing excellent opportunities for interaction with industry. Fairfax is consistently rated as being among the best places to live in the country, and has an outstanding local public school system.
For full consideration, applicants must apply at https://jobs.gmu.edu/postings/47805; complete and submit the online application; and upload a curriculum vitae and vision statement, and the names of three professional references. All candidate information will be held in strict confidence. Preference will be given to applications received by March 16, 2020 and review will continue until the position is filled.