May 10, 2021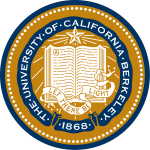 University of California, Berkeley
About Berkeley
At the University of California, Berkeley, we are committed to creating a community that fosters equity of experience and opportunity, and ensures that students, faculty, and staff of all backgrounds feel safe, welcome and included. Our culture of openness, freedom and belonging make it a special place for students, faculty and staff.The University of California, Berkeley, is one of the world's leading institutions of higher education, distinguished by its combination of internationally recognized academic and research excellence; the transformative opportunity it provides to a large and diverse student body; its public mission and commitment to equity and social justice; and its roots in the California experience, animated by such values as innovation, questioning the status quo, and respect for the environment and nature. Since its founding in 1868, Berkeley has fueled a perpetual renaissance, generating unparalleled intellectual, economic and social value in California, the United States and the world.
We are looking for equity-minded applicants who represent the full diversity of California and who demonstrate a sensitivity to and understanding of the diverse academic, socioeconomic, cultural, disability, gender identity, sexual orientation, and ethnic backgrounds present in our community. When you join the team at Berkeley, you can expect to be part of an inclusive, innovative and equity-focused community that approaches higher education as a matter of social justice that requires broad collaboration among faculty, staff, students and community partners.  In deciding whether to apply for a position at Berkeley, you are strongly encouraged to consider whether your values align with our Guiding Values and Principles, our Principles of Community, and our Strategic Plan.
Departmental Overview
Research, Teaching, and Learning (RTL) at UC Berkeley supports the teaching and research needs of faculty, students, and academic staff by offering expert consulting, providing vetted tools and essential services, and advocating for its broad constituency and mission-focused portfolio with campus policy makers and vendors. The combination of enterprise teaching and research technology groups within RTL improves coordination across functions; provides a richer, more seamless experience for end users; and creates opportunities for innovation. RTL has dual reporting lines to the Vice Chancellor for Undergraduate Education and the Office of the CIO.
Approach to Diversity, Inclusion, and Belonging:
Research, Teaching, and Learning believe in and foster a workplace environment where people can bring their diverse skills, perspectives and experiences toward achieving our goals through a process of critical inquiry, discovery, innovation, while simultaneously committing to making positive contributions towards the betterment of our world. Diversity, Inclusion, and Belonging are more than just suggestions for us. They are the guiding principles underlying how we come together, develop leaders at all levels of the organization, and create an environment that unites us. We affirm the dignity of all individuals, call upon our leaders to address critical issues with integrity and intention, respect our differences as well as our commonalities, and strive to uphold a just community free from discrimination and hate.
Responsibilities
Research, Teaching, and Learning (RTL) at UC Berkeley is looking for an experienced data engineer with a data science background to be part of a new initiative supporting Learning Analytics. We're looking for someone with strong analytical skills to work with a data science team providing insights to campus leadership, faculty, students, and staff in support of student development and understanding the effectiveness of teaching practices.Key Responsibilities:
Use best practices for code development, optimization and unit testing
Build project-specific data pipelines (ETL processes) and validation tools using Python, SQL and AWS cloud technologies
Partner with members of the campus data science community to define requirements for the Learning Analytics projects
Implement data models, database schemas, data structures and processing logic to support automated insights
Manage concurrent requests from cross-campus and cross-functional teams –must be able to strategically prioritize when necessary.
Required Qualifications
Strong skills developing production-grade applications and services in Python and possibly other programming languages.  Code must be well-written, secure, and well documented.
Experience with RESTful web services design, microservice architectures, distributed computing, standard data formats, and systems integration.
Demonstrated experience with data mining, machine learning, data science and data interpretation techniques.
Demonstrated experience using data science libraries in Python, SQL, R etc. to transform, clean, analyze, and model data; report statistics; generate insights.
Experience with data warehousing and high speed data analytics processing frameworks like Apache Spark, Kafka, Redshift etc.
Experience with cloud technologies -for example, AWS services like Redshift, S3, EMR, Glue, Sagemaker, EC2.
Education and Training
Bachelor's degree in related area and / or equivalent experience / training.
Preferred Qualifications
Applied experience in independently building machine learning models using popular ML/DL frameworks like scikit-learn, SparkML, nltk, Caffe 2, Keras, Tensorflow etc.
Experience with management of terabyte size datasets of semi-structured and unstructured formats to discover hidden patterns.
Experience with productivity software like JupyterHub, Tableau, etc  to create user friendly dashboards, data visualizations, reports, presentations, etc.
Ability to present complex findings and recommendations to cross functional partners in a clear and concise manner both in writing and verbally.
Should be very knowledgeable about data quality, security and governance standards and requirements for handling sensitive data. (for example, Family Educational Rights and Privacy Act, or FERPA).
Familiarity with open learning data standards xAPI, Caliper is desired.
Familiarity with logical data design and data mapping and data conversion.
Degree in Data Science preferred.
Salary & Benefits
Hiring Range: $120,000 – $130,000 annually. Salary commensurate with experience. For information on the comprehensive benefits package offered by the University visit:https://ucnet.universityofcalifornia.edu/compensation-and-benefits/index.html 
How to Apply
Please submit your cover letter and resume as a single attachment when applying.
If you have additional questions regarding the position, feel free to contact Sandeep Jayaprakash at sandeep.jayaprakash@berkeley.edu.
Diversity Statement
Please include, as part of your application a brief (1-2 paragraph) statement on your contributions to diversity, equity, inclusion, and belonging in your professional experience.Advancing diversity, equity, and inclusion are fundamental to our UC Berkeley Principles of Community, which states that "every member of the UC Berkeley community has a role in sustaining a safe, caring, and humane environment in which these values can thrive."
Other Information
The minimum posting duration of this position is 14 calendar days. The department will not initiate the application review process prior to May 12, 2021.
Conviction History Background
This is a designated position requiring fingerprinting and a background check due to the nature of the job responsibilities.  Berkeley does hire people with conviction histories and reviews information received in the context of the job responsibilities.  The University reserves the right to make employment contingent upon successful completion of the background check.
Equal Employment Opportunity
The University of California is an Equal Opportunity/Affirmative Action Employer. All qualified applicants will receive consideration for employment without regard to race, color, religion, sex, sexual orientation, gender identity, national origin, disability, or protected veteran status. For more information about your rights as an applicant see:
https://www.eeoc.gov/sites/default/files/migrated_files/employers/poster_screen_reader_optimized.pdf
For the complete University of California nondiscrimination and affirmative action policy see:
http://policy.ucop.edu/doc/4000376/NondiscrimAffirmAct