Lead Data Scientist at Alef Education
July 6, 2021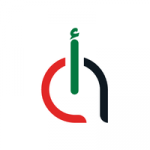 Website Alef Education
A hands-on data scientist who is passionate about data and wants to apply machine learning techniques to solve real-world problems which will make a lasting impact on society. You will work closely with the wider team to ensure high-quality algorithms are delivered in line with the project goals and delivery cycles. You will work on all aspects of the design development and delivery of machine learning enables solutions including data acquisition from diverse sources, data exploration, feature engineering, evaluating algorithms and deploying the models iteratively to improve the final solution.
Lead Data Scientist responsibilities include managing the data analytics team, planning projects, and building analytics models.  You should have a strong problem-solving ability and a knack for statistical analysis. If you're also able to align our data products with our business goals, please contact us.
Job Specific Responsibilities
Design and Develop Machine Learning solutions
▪ Ensure data quality and integrity.
▪ Test performance of data-driven products.
▪ Experiment with new models and techniques.
▪ Identify valuable data sources and automate collection processes.
▪ Undertake to preprocess of structured and unstructured data.
▪ Experience using statistical computer languages (R,  Python, SQL, etc.) to manipulate data and draw insights from large data sets.
▪ Build predictive models and machine-learning algorithms.
Interpret and present the results
▪ Interpret and present the insights using data visualization techniques.
▪ Create data-driven reports based on the identified insights.
▪ Present information using data visualization techniques.
Leadership and collaboration
▪ Manage a team of data scientists and data analysts.
▪ Conceive, plan and prioritize data science projects.
▪ Align data projects with organizational goals.
▪ Collaborate with Research and product development teams.
▪ Strong problem-solving skills with an emphasis on product development.
▪ Proactively advise on best practices.
▪ Provide mentorship and help team growth, especially on the technical side.
▪ Knowledge and experience in statistical and data  mining techniques;
Education, Experience and Required Skills
Educational Qualification
MSc (or Ph.D. degree) in a quantitative field such as  Computer Science, Operations Research, Applied  Mathematics, Industrial / Systems Engineering, Applied  Statistics, etc.
Technical Skills
▪ Experienced technology leader with 5+ years working with data-driven projects including 3+ years of data science experience.
▪ Strong at technical goal setting for a project with actionable success metrics. Good knowledge and experience in measuring service from user experience angle.
▪ A knack for statistical analysis and predictive modeling.
▪ Experience with extracting and aggregating data from large data sets using SQL, or other tools.
▪ Good knowledge of Python and SQL.
▪ Technical background in data with a deep understanding of issues in multiple areas such as data acquisition and processing, data management, distributed processing,  and high availability is required.
▪ Experience with data visualization tools, such as Tableau,  or Power BI.
▪ Experience in applied research is highly preferred, ideally in the field of educational technology.
▪ Basic knowledge of psychometrics, Learning Analytics  (LA) and measurement theory.
Operational Skills Required
▪ Strong organizational and leadership skills
▪ Outstanding verbal, written, presentation, facilitation,  and interaction skills, including the ability to effectively communicate architectural issues and concepts to multiple organization levels and executive management.
▪ A business mindset with a good understanding of the education system.
▪ Attention to detail, and ability to work in a high-pressure  environment
▪ Team leader with a problem-solving attitude.
▪ Natural curiosity to learn technologies, business models  and industry trends;