Learning Analytics Specialist
January 25, 2022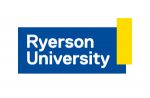 Website Ryerson University
About Ryerson
At the intersection of mind and action, Ryerson is on a transformative path to become Canada's leading comprehensive innovation university. Integral to this path is the placement of equity, diversity and inclusion as fundamental to our institutional culture. Our current academic plan outlines each as core values and we work to embed them in all that we do.
Ryerson University welcomes those who have demonstrated a commitment to upholding the values of equity, diversity, and inclusion and will assist us to expand our capacity for diversity in the broadest sense. In addition, to correct the conditions of disadvantage in employment in Canada, we encourage applications from members of groups that have been historically disadvantaged and marginalized, including First Nations, Metis and Inuit peoples, Indigenous peoples of North America, racialized persons, persons with disabilities, and those who identify as women and/or 2SLGBTQ+. Please note that all qualified candidates are encouraged to apply; however, applications from Canadians and permanent residents will be given priority.
In August 2021, the university announced that it would begin a renaming process to address the legacy of Egerton Ryerson for a more inclusive future. Let's write the next chapter together. To learn more about our work environment, colleagues, leaders, students and innovative educational environment, visit www.ryerson.ca, check out @RyersonU, @RyersonHR and @RyersonECI on Twitter, and visit our LinkedIn company page.
The Chang School
The G. Raymond Chang School of Continuing Education, Ryerson University is Canada's foremost provider of university-based adult education, facilitating access to the University's renowned, professionally relevant courses and programs. Since 1975, we have been delivering leading-edge workplace knowledge that empowers learners to reach their personal and professional goals. We have approximately 70,000 annual enrolments (in 1,500 courses) in Arts; Business; Communication and Design; Community Services; Engineering, Architecture, and Science; Gateway for International Professionals; Programs for 50+; and Spanning the Gaps – Access to Post-Secondary Education.
We especially welcome applications from individuals who self identify as women, Black, Indigenous or a racialized person, who will be integral towards serving our highly diverse student population. If you identify in one of the former groups, we encourage you to self-identify in your cover letter. This is truly an exciting time to join The Chang School as we embark on our strategic planning guided by the values of equity, diversity and inclusion and with a firm belief that diversity is our strength. We are building a culture of recognizing and celebrating diversity and welcome you to join us.
Digital Education Strategies (DES)
Digital Education Strategies is a centralized unit for development and delivery of online programs. The team's forward thinking, novel solutions have helped make Digital Education Strategies at The Chang School the leading online education centre in Canada since 1999. The DES team collaborates with faculty members and subject-matter experts around the world to design learner-centred, engaging, high quality digital learning experiences. In addition to supporting the development of 40+ new online courses annually, DES provides expertise and resources for curricular innovation, experimentation, and development of educational tools.
The Opportunity
The Learning Analytics Specialist will conduct learning data research and deliver key insights and recommendations to support decision-making processes on design and teaching approaches  with the goal of optimizing learner experience. By combining a thorough understanding of the education domain with data science techniques and technical knowledge, the Learning Analytics Specialist collaborates with the Learning Experience Design Lab team to conduct various analyses ensuring the quality and integrity of data and adhering to ethically established guidelines.
Job responsibilities
Lead the process of learning data research and analysis to determine effective approaches that support learning outcomes.
Support strategic developments through analysis of data and stakeholder feedback.
Provide reports and recommendations for tools and statistical models to relevant stakeholders.
Qualifications
Successful completion of a post-secondary degree in Information Technology, Data Science related fields with certificate in educational field or completion of a post-secondary degree in Education, Human-Computer Interaction or other related fields plus a certificate in Data Science is required.
A minimum of three (3) years of relevant experience with data/predictive analytics in an educational environment that demonstrates the following requirements:

A combination of skills in data analytics and learning design
Demonstrated experience and knowledge of learning design and UX principles and effective practices
Demonstrated experience in the design and application of learning analytics and other analytics tools to improve outcomes for students
Experience with data visualization using Tableau, D2.js and other JavaScript or similar libraries
Solid knowledge of both quantitative (including statistical modeling techniques like linear regression, logistic regressions) and qualitative methods of relevance to learning analytics
#learning analytics #learning data research #data science techniques and tools #knowledge and application of statistical models
Additional Information
| | |
| --- | --- |
| Position Number(s) | 20003855 |
| Reports To | Sr. Manager, Learning Experience Design Lab |
| Vacancy Type | TERM |
| Employee Group | OPSEU |
| Work Location | Toronto, 285 Victoria St. |
| Start Date | ASAP |
| End Date | 2 years from start date |
| Hours of Work |  36.25 |
| Grade and Step |  12 |
| Salary Scale | 71,284.07 to 90,300.54 |
We encourage all First Nations, Metis and Inuit peoples or Indigenous peoples of North America, to self-identify in their applications and also reach out to Tracey King, Indigenous Human Resources Lead  for support during the selection process.
As part of the selection process, candidates may be required to complete an occupational assessment.
Applications will only be accepted online through Ryerson's careersite.
Ryerson University is committed to the principles of the Accessibility for Ontarians with Disabilities Act (AODA), and aims to ensure that independence, dignity, integration and equality of opportunity are embedded in all aspects of the university culture.
We will provide an accessible experience for applicants, students, employees, and members of the Ryerson community.We are committed to providing an inclusive and barrier-free work environment, beginning with the recruitment process. If you have restrictions that need to be accommodated to fully participate in any phase of the recruitment process, please contact hr@ryerson.ca. All information received in relation to accommodation will be kept confidential.
Important Notice Re: Job Postings during COVID-19
Following the advice of government and health authorities to slow the spread of COVID-19, all employees have been equipped to work from home until further notice. New employees will also work from home with the exception of those who have been deemed 'essential' and are required to be on campus.  All recruiting activities including interviews and onboarding are being conducted virtually.
To protect the health and safety of community members on campus and to comply with the recommendations from public health authorities and requirements of the provincial government, Ryerson, like other post-secondary institutions in Ontario, will require employees to be fully vaccinated against COVID-19 and submit proof of vaccination.