Learning Sciences and Technology Post-doctoral Researcher
September 1, 2020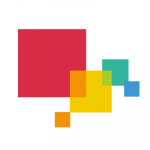 Website DigitalPromise Digital Promise Global
About Digital Promise Global
Digital Promise Global is an independent, bipartisan 501(c)(3) nonprofit organization with a mission to spur innovation to advance equity in education and improve the opportunity to learn. Positioned at the intersection of educators, entrepreneurs, and researchers, Digital Promise Global identifies, develops, and promotes strategies to improve education and provide people with the knowledge and skills needed to compete in the global economy. Digital Promise centers our work in equity and values and rewards inclusivity, collaboration, and innovation.
About the Position
Digital Promise is launching a new Center for Integrative Research in Computer and Learning Sciences (CIRCLS), which will extend the leadership work of the prior Center for Innovative Research in Cyberlearning (circlcenter.org). CIRCLS will be a community-based hub for NSF-funded researchers who explore and investigate learning with technologies that will be available to learners in 5-10 years. CIRCLS will interact with researchers who are exploring emerging learning technologies (e.g. augmented reality, haptic interactions, speech and vision technologies, social robots, etc. ) and developing learning theories (embodied cognition, identity, learner variability, etc.). Achieving greater equity and incorporating anti-racist methods in the design of future learning technologies is an essential focus of the work.
Two post-doctoral positions within CIRCLS will each offer a unique opportunity for the successful candidates to gain an overview of state of the art at the intersections of computing sciences and learning sciences, to build a network of relationships with leading NSF-funded researchers, and publish research that synthesizes emerging insights from the field. Each position will be for a duration of 18-24 months.
A first post-doctoral position will focus specifically on issues and challenges of Artificial Intelligence in future learning technologies. The position will involve organizing online working groups of scholars and developing research reports that synthesize content.
A second post-doctoral position will focus more broadly on portfolio analysis and synthesis activities, which involves analyzing the broad range of funded projects in cyberlearning and developing insightful syntheses of the equity issues, research questions, insights and findings.
Both positions will be supervised by Jeremy Roschelle at Digital Promise. In addition, Erin Walker at the University of Pittsburgh will co-supervise the (described first) AI post-doc. Post-docs will work individually and as part of the larger team. Both positions offer the opportunity to investigate the field broadly and to engage with others in the field as an emerging leader. A copy of our post-doc mentoring plans is available upon request. Hiring is contingent upon availability of funds.
Responsibilities
Reviewing and synthesizing information about research projects
Organizing and facilitating working group meetings
Planning and conducting surveys and interviews to gather information from research projects
Analyzing the challenges, insights, findings and other new knowledge being produced by research projects
Authoring both shorter research publications (blog length) and longer conference or journal submissions
Refining your own personal research agenda (time is provided to the post-doc for your own writing and for conceptualizing your own future research proposals)
Attending CIRCLS team meetings and contributing to the overall work of the center
Participating in leading events for the field, such as PI meetings, with the CIRCLS staff
Participating in Digital Promise's "Diversity, Equity, and Inclusion" process and teamwork
Qualifications
A recent doctoral degree in Computer Science, Artificial Intelligence or Learning Sciences
Strength in literature review and synthesis skills
Ability to write clearly about complex topics and broad concepts
Skills in facilitating working groups or other research teamwork
Strong ability to organize complex, ill-defined work and to make timely progress
A passion for equity, teamwork, learning, and critical thinking
At Digital Promise, we also seek candidates with:
A strong commitment to racial equity
A commitment to anti-racist approaches to our work
Persistent self-awareness and regular self-examination
Diverse life experiences, include those that deepen empathy with learners who have faced the biggest obstacles in our current educational system
Creativity with regard to innovative learning systems
Compensation
Salary and benefits will be commensurate with experience.
To Apply
Please apply and submit your CV or resume, cover letter and one professional writing sample. Applicants are encouraged to submit their materials as soon as possible. Review will be on a rolling basis until the search is successful.
Digital Promise is an equal opportunity employer and considers all applications without regard to race, color, religion, creed, gender, national origin, age, disability, marital or veteran status, sexual orientation, or any other legally protected status.