One year Postdoctoral Fellowship – Blended Learning & Learning Analytics
January 18, 2021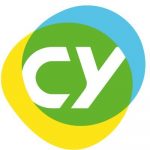 Website UniversiteCergy CY Cergy Paris Université
In the current context of pandemic-induced social isolation, blended learning has gained momentum in higher education in France. Digital educational resources have been designed for decades, but mutualisation of these resources remain scarce in France. The COVID-19 crisis triggered various changes, and the Hype13 project aims at mutualising, via Moodle platforms, various resources within a consortium of institutions. Using resources produced by another institution raises numerous questions, in terms of project management, interoperability, and pedagogy. More specifically, it is crucial, given the financial resources invested into the collaboration between institution with regards to the sharing of resources, to make sure that the resources are actually used by students. Learning analytics (LA) can represent a useful tool from that perspective, as they allow us to track learners' actions in a detailed manner.
Moodle is a popular Learning Management System (LMS) within higher education, and a rich technical literature exists on the matter. Conducting research on its learning analytics represents a preliminary step, if we are to provide institutions with dashboards that allow to keep track of the impact of blended learning projects. How to best use learning analytics to monitor blended learning projects? This 1-year postdoctoral fellowship aims at answering to this question based on Moodle Learning Analytics. The successful candidate will have to work with real life data, to advise institutions involved in the Hype13 blended learning project, and to produce research articles on the topic, along with researchers already working on Moodle LAs.
The IDHN (Institut Des Humanités Numériques) is a federation of laboratories, within the CY Cergy Paris Université, working in both digital humanities, and computer science. It has an expertise in the field of social networks, the circulation of information, and it is currently putting a new focus on educational technologies and learning analytics.
Missions
The candidate will have to write deliverables for the Hype13 consortium:
Recommendations (in terms of indicators to use, design of dashboards)
Dashboards based on actual data, from Moodle platforms of one or several institutions
Research articles in English, for reviews such as the BJET, Computers &
He will be closely collaborating with an assistant lecturer with years of experience in the field of learning analytics.
Profile
The successful candidate needs to have a PhD in the field of computer science, or educational sciences, as long as he has a strong experience in applied statistics for education. He will need to be able to work in an applied perspective, and to produce deliverables for colleagues that may not have a strong experience in the field of computer science, and to produce deliverables at a steady pace, given the number of deadlines that this project involves.
Contact address: matthieu.cisel@cyu.fr
Place of work and beginning of the contract: CY Cergy Paris Université, winter-spring 2021