(Open Rank, tenure-track or tenured) Professor, Learning Analytics/Educational Data Mining Program
October 21, 2021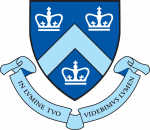 Columbia University
Position: We invite scholars with an active research program to apply for an open rank, tenure track position in the Learning Analytics/Educational Data Mining Program at Teachers College, Columbia University. We are especially interested in candidates who, through their research, teaching, and/or service, will contribute to the diversity and excellence of our scholarly community.
Responsibilities: Develop and maintain a robust program of research in learning analytics / data mining. Teach courses in the core program sequence. Manage the Masters of Science in Learning Analytics program, advising masters students as well as some doctoral students from other departmental programs or affiliated groups (Cognitive Science, Applied Statistics, Measurement & Evaluation, Developmental Psychology, Neuroscience in Education) who have interests or degree concentrations in educational data mining.
Qualifications:  Necessary qualifications include: a doctorate in a field relevant to learning analytics / educational data mining, an established program of research, and evidence of teaching experience.   Scholars from all backgrounds and perspectives with a commitment to diversity and excellence are encouraged to apply.
Interested candidates should submit the following materials at this website:
https://employment.tc.columbia.edu/cw/en-us/job/509010/open-rank-tenuretrack-or-tenured-professor-learning-analyticseducational-data-mining-program
A current Curriculum Vitae (CV)
The names and addresses of three people who have indicated willingness to provide a letter of reference
A cover letter that includes: a statement of how you meet the qualifications, a description of research and teaching interests, and evidence of effective teaching in learning analytics.
Up to three relevant publications or papers.
Candidates progressing beyond the initial screening will be invited to arrange for letters of reference to be sent.
Search Timetable: Review of applications will begin October 15, 2021 and will continue until the search is completed. Appointment begins September 2022.