PhD position in the field of AIED with a focus on system architectures and machine learning
June 23, 2022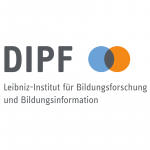 Website DIPF
Full time. Fixed term until 31 August 2025. Compensation according to EG 13 (collective bargaining Agreement for Public Service in the State of Hesse, TV-H).
The position is located in Frankfurt am Main.
The Model for Hybrid Teaching (HyTea) project addresses the "alignment issue" of AI systems using distance training for presentation skills as an example, and aims to design a multimodal tutorial for training presentation skills such as posture, speech pauses and intonation.
Your tasks
Research and coordination tasks within the HyTea research project
Assessment  of requirements, design and development of a system architecture for a multimodal sensor application for learning
Investigation of (existing) solutions for synchronization, fusion, analysis and transformation of sensor data into meaningful feedback for learners
Continued development of existing research prototypes for sensor data collection, including the Multimodal Learning Hub, Visual Inspection Tool, and Edutex infrastructure
Design-based research using the developed research prototypes
Reporting and convening meetings  in German and English
Presentation of research results at science conferences and/or publication in professional journals
Requirements
Very good university degree (Master) in computer science or a related discipline
Practical experience in software engineering and design and computer programming (C#, Javascript, Typescript, Python, PHP, Java)
Experience with software engineering, system architecture design and cloud-based systems
Experience with data science and machine learning in Python or R
Good analytical and statistical skills
Good scientific writing and presentation skills
Very good knowledge of the German and English language, both written and spoken
We are looking for applicants who are able to quickly familiarize themselves with more advanced areas of work and who are willing to travel, especially for regular planning meetings with partner institutions. We value independent working, personal commitment and excellent communication and teamwork skills.
We offer a broad network in research and practice as well as an experienced team for the realization of the project. The possibility of further scientific qualification is given. For doctoral students, DIPF offers an in-house, interdisciplinary doctoral support program. The "Kita im DIPF" (daycare center at  DIPF) and flexible working hours provide good conditions for a good work-life balance.  Employees can purchase a discounted job ticket  for public transport in the entire RMV area.
DIPF promotes the equality of all employees and welcomes  applications regardless of ethnic, cultural or social background, age, religion, ideology, disability, gender and sexual identity. Severely disabled persons are given special consideration if they are equally qualified. Applications from women are particularly welcome due to the under-representation in the field of information technology. A reduction of working hours is principally possible, taking the project-specific requirements into account.
For more information about the position, please contact Dr. Daniele Di Mitri at 069-24708-386 or dimitri@dipf.de. Please send your written application with the usual documents in electronic format  in a single pdf file, quoting reference no. IZB 5131-22-14 by 8 July 2022 to:
Prof. Dr. Hendrik Drachsler, head of the unit  Educational Technologies
bewerbung-izb@dipf.de
DIPF | Leibniz Institute for Research and Information in Education
Rostocker Straße 6, 60323 Frankfurt am Main