PhD position: Learning analytics and Human-AI collaboration to support doctoral student well-being and persistence
September 13, 2023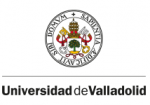 Doctoral students are a critical part of the research workforce of our society and a key resource to face complex global challenges from climate change or the rise of artificial intelligence (AI), to understanding how and why political orders collapse. However, much of the potential of this workforce is never realized, as doctoral education suffers from widespread dropout and emotional health issues (e.g., anxiety, depression, stress). These well-being and persistence problems indeed affect hundreds of thousands of PhD candidates around the world. Recent research in doctoral education has uncovered important motivational factors that relate to these problems, but we have no intervention strategy that is both generalizable and that takes into account the inherent uniqueness of each doctoral path and topic. Could technology provide scalable support to tackle these problems?
The GSIC-EMIC research group at the University of Valladolid (Spain), one of the top technology-enhanced learning labs in Europe, is opening a new line of research to tackle precisely this challenge: how latest advances in analytics and AI, along with findings from psychology and doctoral education research, can support the well-being and persistence of doctoral students in a personalized manner and at scale.
One fully-funded PhD position is now available in this transdisciplinary research project. Three kinds of profiles will be considered for this position:
A person with a computer science or engineering background, including expertise in machine learning or other AI approaches, who is not afraid of talking to end users and looking at both quantitative and qualitative empirical data from them. Expertise in human-AI collaboration would be a great bonus.

A person with psychology or learning/educational sciences background and expertise in multiple methods of qualitative and quantitative data gathering and analysis, who is not afraid to use (and study the use of) technological innovations. Specific expertise in doctoral education and/or psychotherapeutic practice to treat emotional health issues (especially using evidence-based cognitive-behavioral approaches) would be a great bonus.

A person with a design-oriented background and expertise in engaging end users in the design of socio-technical systems (especially, educational technologies), who is not afraid to get their hands dirty and create low- and high-fidelity prototypes. Expertise in human-centered and value-sensitive design techniques would be a great bonus.
What we offer:
A vibrant transdisciplinary research community of practice made up of 20+ pre- and post-doctoral researchers from the fields of computer science, engineering and education

Mentorship in becoming a researcher, with easy access to a supervisory team of 2-3 senior researchers (including Dr. Luis P. Prieto) who is fully aware of the motivational and mental health challenges of a doctorate. Also, access to team supervision and feedback by the wider GSIC-EMIC research community

Working on a PhD project with great potential for social impact (supporting doctoral student persistence and well-being… including your own!)

Opportunities to participate in the execution of the group's international research and development projects, and access to the group's extensive network of international research collaborators

Equipment and a workspace will be provided

The option to teach/assist courses at the university, if you so desire

Salary is in accordance with Spanish doctoral candidate funded position scales (approx. 17,000 EUR/year before taxes). The position is for full-time work for 4 years. Starting date is flexible
Qualifications and other requirements:
A Master's degree in human-computer interaction, psychology, data science, computer science, learning sciences, educational sciences, mathematics, physics, or engineering.

Skills in one or more of the following: knowledge and experience of designing experiments; using quantitative research methods; using qualitative research methods; good programming skills in Python and/or R; experience in user research; experience with learning analytics, educational data mining, or AIED.

Openness to working with interdisciplinary projects and interest in applications for learning and teaching (including professional and research skills learning)

Proficiency in English is a must, with proficiency in Spanish a very useful bonus.
Candidates are encouraged to reflect on whether a PhD (and this position in particular) is the right match for them, before applying.
To apply for this job, please email a short motivation letter (1 page), short CV (up to 4 pages) and up to 3 academic references, by September 18, to luispablo.prieto@uva.es.
Candidates passing the first round of screening will need to pre-register as PhD students at the Doctoral School of University of Valladolid by September 20. Please check out the process and requirements for enrollment.