PhD Positions on Learning Analytics
September 28, 2023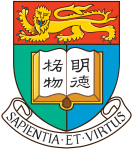 The University of Hong Kong
The University of Hong Kong, the Research Grant Council (RGC) and Environmental Conservation Fund (ECF) of Hong Kong have recently funded two PhD studentships for research projects on learning analytics, AI in education, and AI education. The research projects are highly interdisciplinary, integrating computational, educational, psychological and physiological methods.
The PhD students will be supervised by Dr. Xiao Hu, Associate Professor in Human Communication, Development, and Information Sciences, in the Faculty of Education, The University of Hong Kong (https://web.edu.hku.hk/staff/academic/xiaoxhu). She is also the director of the Cultural Computing and Multimodal Information Research lab (http://ccmir.cite.hku.hk/). The CCMIR lab strives to discover human cognition and affect based on multimodal data from learners, and to improve learning and well-being by designing intelligent systems.
The PhD studentships offer funding for four years (HK$220,680 / ~USD28K per year) and travel support. Competitive candidates are highly encouraged and recommended to apply for The Hong Kong PhD Fellowship Scheme and HKU Presidential PhD Scholar Programme(HK$427,100 / ~USD 54.5K in the first year, and HK$407,100 / ~USD52K  in each of the subsequent years). The studentship can start between May 1 and Sep. 1, 2024.
Successful candidates should have:
Strong academic records in related fields such as learning analytics, artificial intelligence in education, and computer and information sciences.
Strong academic English writing skills
A Master degree in a related field is preferred. Extraordinary candidates with only Bachelor degrees will be considered.
Good communication skills, self-motivation, independence and teamwork spirit.
(Preferred) Publications in leading conferences (e.g., LAK) and journals (e.g., JLA).
(Preferred) Experience in machine learning, web/mobile application development, eye tracking, and/or physiological / neural computing is a plus.
To apply, please first send a CV to Dr. Xiao Hu (xiaoxhu [AT] hku.hk). The application will need to be submitted to the University by December 1, 2023, and the requirements include:
Application form articulating research and career inspirations
Proficiency in English (e.g., IELTS or TOEFL is required for non-native speakers)
GPAs
A research proposal (~20 pages double line space)
2 Reference letters
More details are listed on the web page of the Graduate School: https://gradsch.hku.hk/prospective_students/application/how_to_apply