July 14, 2021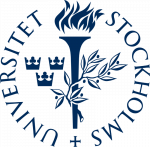 Stockholm University
This announcement is for a PhD-position within the graduate school WASP-HS – The Wallenberg AI, Autonomous Systems and Software Program – Humanities and Society
The PhD position will investigate ethical concerns embedded in development and deployment of Artificial Intelligence and Learning Analytics in higher education with a focus on different stakeholders; students, teacher, leadership figures as well as representatives in trade and industry. The PhD position will be part of the research project Ethical and Legal Challenges in Relationship to AI-driven Practices in Higher Education. The project aims to contribute knowledge about how to conceptually and empirically approach ethical and legal challenges.
This PhD position is part of the Wallenberg AI, Autonomous Systems and Software Program on Humanities and Society (WASP-HS) aims to realize excellent research and develop competence on the consequences and challenges of artificial intelligence and autonomous systems for humanity and society. This 10-year program is initiated and generously funded by the Marianne and Marcus Wallenberg Foundation (MMW) with 660 million SEK. In addition to this, the program receives support from collaborating industry and from participating universities. Major goals are more than 10 new faculty positions and more than 70 new PhDs. For more information about the research and other activities conducted within WASP-HS please visit WASP-HS – The Wallenberg AI, Autonomous Systems and Software Program – Humanities and Society.
The Doctoral candidate will be part of the WASP-HS graduate school, which provides foundations, perspectives, and state-of-the-art knowledge in the different disciplines taught by leading researchers in the field. Through an ambitious program with research visits, partner universities, and visiting lecturers, the graduate school actively supports forming a strong multi-disciplinary and international professional network between PhD students, researchers and practitioners in the field. It thus provides added value on top of the existing PhD programs at the partner universities, providing unique opportunities for students who are dedicated to achieving international research excellence with societal relevance.
Qualification requirements
In order to meet the general entry requirements, the applicant must have completed a second-cycle degree, completed courses equivalent to at least 240 higher education credits, of which 60 credits must be in the second cycle, or have otherwise acquired equivalent knowledge in Sweden or elsewhere.
In order to meet the specific entry requirements, the general syllabus for doctoral studies in the field of Education stipulates that applicants must have:
completed courses equivalent to at least 90 Swedish higher education credits and a thesis of at least 15 credits in one of the following subject areas: education, international and comparative education, didactics, subject specific didactics, child and youth studies, special education, pedagogical work; or a teaching degree equivalent to at least 180 Swedish higher education credits, including a thesis of at least 15 credits; or a Bachelor of Arts in Study and Career Guidance, including a thesis of at least 15 credits; or completed courses equivalent to at least 90 Swedish higher education credits in a relevant subject within the Social Sciences or Humanities, including a thesis of at least 15 credits. The thesis should, in every case, address a relevant problem related to educational issues, theories, and methods.
English language proficiency, which will be tested during the admissions
The General and Special Admissions Criteria must be fulfilled by the closing date of the admissions round.
Contact
For more information, please contact our director of PhD studies, Matilda Wiklund, telephone: +46 8 1207 62 33, matilda.wiklund@edu.su.se, or the PhD-administration, forskarutbildning@edu.su.se.
To apply for this job please visit www.su.se.