Post-doctoral Fellow on Leveraging Background Music for Learning
May 4, 2021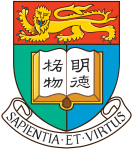 Website The University of Hong Kong
The University of Hong Kong and the Research Grant Council (RGC) of Hong Kong have funded a Postdoctoral Fellowship for a research project on "Leveraging Background Music for Learning". This project aims to investigate the effects of music on learning and well-being. The approach is highly interdisciplinary, integrating computational, psychological and (neuro-)physiological methods.
The project is part of the University's strategic research theme of artificial intelligence for well-being and society. The Post-doctoral Fellow will be supervised by Dr. Xiao Hu (https://web.edu.hku.hk/staff/academic/xiaoxhu), Associate Professor in Human Communication, Development, and Information Sciences, and director of the Cultural Computing and Multimodal Information Research group (http://ccmir.cite.hku.hk/), in the Faculty of Education. There will also be a co-supervisor in Cognitive and Neural Sciences.
A highly competitive salary commensurate with qualifications and experience will be offered, in addition to annual leave and medical benefits. The post-doctoral fellowship will commence on July 1, 2021 or as soon as possible thereafter, for a period of two years.
Successful candidate should have:
A Ph.D. degree in information science, computer science, engineering, learning sciences, psychology, cognitive science or a closely related field

Knowledge/experience in eye tracking, physiological / neural computing and/or machine learning is a plus.

Good ability and/or experience in academic writing in English.

Self-motivation, independence and teamwork spirit.
To apply, please first send a CV and a writing sample of scholarly work to the potential supervisor Dr. Xiao Hu at xiaoxhu@hku.hk.
Review of applications will start as soon as possible, and continue until May 31, 2021, or until the post is filled, whichever is earlier. Shortlisted applicants will be requested to arrange for at least three references, including one from their PhD supervisor/advisor.