Postdoc in Educational Data Mining
August 27, 2021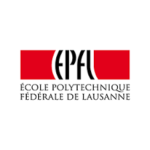 EPFL
The EPFL Machine Learning for Education Laboratory (https://www.epfl.ch/labs/d-vet/) headed by Prof. Tanja Käser is looking for a postdoctoral researcher. The lab performs research at the intersection of machine learning, data mining, and education. We are interested in understanding and improving human learning through the creation of accurate models of human behavior and learning. One of the lab's main focuses is the digital transformation of vocational education and training in Switzerland.
As a postdoc you will develop models and algorithms for representing and predicting student knowledge and behaviour across a wide range of domains (e.g. MOOCs, educational games, simulations). Current research topics at the lab include personalization in open-ended learning environments, recommender systems, reinforcement learning for education, and active and transfer learning. If there is interest, you will also have the possibility to contribute to the development of new simulations and educational games that are being developed in the lab.
Main duties and responsibilities include:
Conduct novel research at the intersection of machine learning and education;
Participate in the supervision of Master's and PhD students;
Contribute to applied research projects related to digital vocational education and training;
Participate in the writing of articles and of other documents related to research activities;
Participate in the teaching activities of the lab (assistance of exercises, exam correction, supervision of research project students);
Support the logistic activities of the lab.
Your profile :
Applicants should have completed or be about to complete their Ph.D. in Computer Science or a related technical field. We expect a strong scientific background and proven track record in machine learning/statistics/data mining with an application to educational data. Furthermore, we expect excellent communication skills in English.
We offer :
EPFL ranks among the world's top universities in computer science. It is located in Lausanne, Switzerland, a beautiful and vibrant city in an Alpine setting on the shores of scenic Lake Geneva, in the very heart of Europe. EPFL provides an interdisciplinary research setting in digital education, which is unique in Europe. Our lab is a partner of the EPFL Center for Learning Sciences (https://www.epfl.ch/education/educational-initiatives/center-learn/) which brings together multiple initiatives on digital education. EPFL has produced over 80 MOOCs gathering over 2 million registrations worldwide, opened an extension school, sold over 40'000 robots to schools for learning to program, conducted research on technologies for vocational education, eye tracking, HCI, AR, tangibles, analytics, etc. and produced cutting edge research in many sectors of educational technologies. EPFL has also opened an incubator that hosts 70 start-ups in digital education, the Swiss EdTech Collider.
The initial contract is for one year – renewable for up to four years (based on performance). The start date is anticipated for autumn 2021 (negotiable).
How to apply:
When applying, please upload the following documents:
Cover letter;
CV (including list of publications);
1-2 reference publications;
Names of two references.