Postdoc in Educational Data Mining/Learning Analytics
November 2, 2022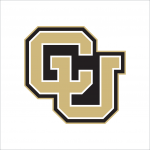 Website University of Colorado Boulder
An exciting new postdoc position in educational data mining and learning analytics is available at the University of Colorado Boulder working with Professor Sidney D'Mello.

Postdoc in Educational Data Mining/Learning Analytics
Location: University of Colorado Boulder, Boulder CO, USA
Work type: Full time
Employment type: Research faculty
Anticipated Start Date:  Spring 2023 (desired), Summer 2023, or Fall 2023
Salary: $70k-$100k (depending on experience and qualifications)
Position Duration: 1-3 years, Initial contract is for one year. Second year contract is based on performance and extension to a third year and beyond is possible

Brief Job Summary: In this position, you will develop and apply computational techniques to analyze data from students' log files in conjunction with other multimodal signals (e.g., speech, facial expressions, learning artifacts) during small group human tutoring, intelligent tutoring, and collaborative problem solving. You will also assist with integrating computational models into educational technologies where their performance and impact can be assessed in the real-world.
Please visit the job details page below for more information and to apply:

The University of Colorado Boulder is committed to building a culturally diverse community of faculty, staff, and students dedicated to contributing to an inclusive campus environment. We are an Equal Opportunity employer, including veterans and individuals with disabilities.