Postdoc in Learning Technology
December 19, 2022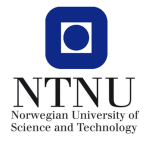 Website Norwegian University of Science and Technology
We have a vacancy for a 100% Postdoc position at the Department of Computer Science (IDI) at Faculty of Information Technology and Electrical Engineering (IE).
The postdoctoral fellowship position is a temporary position where the main goal is to qualify for work in senior academic positions.
The successful candidate is expected to be a member of the Learner-Computer Interaction (LCI) lab. LCI provides an interdisciplinary playground for researchers and professionals across all areas of learning technologies, psychology, learning sciences, and interaction design.
The postdoctoral fellow is expected to contribute on the design and develop of an innovative Digital Toolbox that will facilitate the implementation of research activities and expand our understanding of the impact of out-of-school activities on individuals' learning paths to science proficiency. Those objectives will be achieved collaboratively with international partners participating in the H2020 project "SURROUNDED BY SCIENCE: LEARNING PATHS TOWARDS SCIENCE PROFICIENCY". The postdoctoral fellow will also be involved to the H2020 project "STE(A)M Learning Ecologies".
For more information and application details, check the job posting.