Postdoctoral Research Associate in Educational Data Science
May 9, 2023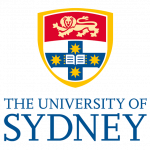 Full time, fixed term for 2 years
Located at the School of Computer Sciences, Camperdown Campus
Base Salary $100K – $107K p.a., + 17% superannuation
Established as the first computer science department in Australia, the School of Computer Science (SCS) is research intensive and has a strong tradition of research-led teaching. The School offers undergraduate majors in computer science, cyber security, data science and software development within its flagship Bachelor of Advanced Computing degree and combined degree programs with commerce and science. SCS is one of the seven schools in the Faculty of Engineering, which has a strong position within Australia and worldwide. To learn more about the School click here
We are currently seeking to appoint a Postdoctoral Research Associate to conduct research with Associate Professor Kalina Yacef in the Human-Centred Technology research group, and in particular in the Human-Centred Data Science for Education and Health node. The group conducts research at the intersection of machine learning, data mining, human-centred interaction, with applications in Computer Science Education and Health Education. You will create novel educational data mining techniques and user interfaces to analyse multimodal data (especially from online teaching tools and sensors), with the aim to generate personalised feedback to learners and support experts' sense-making. You will participate in the supervision of research students (PhD and Honours), and will be expected to spend 80% on research and 20% on teaching.
About you
The University values courage and creativity; openness and engagement; inclusion and diversity; and respect and integrity. As such, we see the importance of recruiting talent aligned to these values and are looking for a Postdoctoral Research Associate in Educational Data Science who has:
A PhD in the relevant fields of Computer Science, Artificial Intelligence, Machine Learning
a proven track record in data mining/machine learning/statistics and Human-Computer Interaction, ideally with an emphasis on Education applications
demonstrated contributions to publications in top tier conferences and journals
motivation to conduct interdisciplinary work and engage with researchers from other fields
experience in conducting research/scholarly activities under limited supervision and as part of a research team
demonstrated ability to contribute to grants writing and publications and other project outputs
excellent communication skills in English (both written and oral).
To apply for this position, please address the above criteria in a cover letter and attach to your application.
To keep our community safe, please be aware of our COVID safety precautions which form our conditions of entry for all staff, students and visitors coming to campus.
Pre-employment checks
Your employment is conditional upon the completion of all role required pre-employment or background checks in terms satisfactory to the University. Similarly, your ongoing employment is conditional upon the satisfactory maintenance of all relevant clearances and background check requirements. If you do not meet these conditions, the University may take any necessary step, including the termination of your employment.
EEO statement
At the University of Sydney, our shared values include diversity and inclusion and we strive to be a place where everyone can thrive. We are committed to creating a University community which reflects the wider community that we serve. We deliver on this commitment through our people and culture programs, as well as key strategies to increase participation and support the careers of Aboriginal and Torres Strait Islander People, women, people living with a disability, people from culturally and linguistically diverse backgrounds, and those who identify as LGBTIQ. We welcome applications from candidates from all backgrounds.
How to apply
Applications (including a cover letter, CV, and any additional supporting documentation) can be submitted via the Apply button at the top of the page.
If you are a current employee of the University or a contingent worker with access to Workday, please login into your Workday account and navigate to the Career icon on your Dashboard. Click on USYD Find Jobs and apply.
For a confidential discussion about the role, or if you require reasonable adjustment or support filling out this application, please contact Rebecca Astar or Linden Joseph, Recruitment Operations, at recruitment.sea@sydney.edu.au.