Postdoctoral Research Scholar (2 positions): Inclusive Language Analytics Fellowship Program
October 25, 2020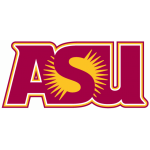 Website ASUEngineering Arizona State University
Interested individuals are encouraged to contact Dr. Rod Roscoe (rod.roscoe@asu.edu) to learn more about the positions prior to applying.
Submit applications via Interfolio: https://apply.interfolio.com/79567
Dr. Rod Roscoe (SLATE Lab) and Arizona State University are excited to announce the Inclusive Language Analytics Fellowship Program in the fields of language analytics, natural language processing, corpus linguistics, and related areas. This project is a partnership with The Learning Agency Lab.
We invite applications for two postdoctoral scholars to conduct research on (a) language analytics principles, tools, and applications; (b) understanding how bias and exclusion may manifest in language analytics; (c) innovating ways to mitigate bias and exclusion in language analytics; and (d) innovating applications of language analytics and NLP to potentially prevent instances of bias. Such biases and solutions may manifest at multiple levels, including corpus creation, annotation, assessment, algorithm development, or implementation. Fellows will have access to large datasets already collected for the Feedback Prize—a project by The Learning Agency Lab and Georgia State University on assisted writing feedback tools.
In accord with the ASU Charter, we aim to diversify and strengthen the field by creating a pathway for early career scholars—particularly from underrepresented groups—to obtain competitive, full-time jobs related to language analytics or learning engineering. Postdoctoral scholars will be mentored and guided via a network of colleagues in language analytics, learning analytics, educational technology, sociotechnical systems, and more, as well as inclusion, equity, leadership, publishing, and grant writing. Scholars will also participate in rich professional development opportunities, including workshops, and other events sponsored by outstanding organizations at ASU (e.g., the Committee for Campus Inclusion, Center for Gender Equity in STEM, Center for Student of Race and Democracy, and Project Humanities). The ASU Postdoctoral Affairs Office offers additional support for writing grants, career planning, teaching, and individual development plans, along with social networking and engagement events.
Both postdoctoral positions are full-time for one year, with intended renewal for a second year pending acceptable performance. Fellows will also have access to funds for computing resources and attending conferences.
Required Qualifications:
A broad variety of disciplines and methods may be relevant, including (but not limited to) cognitive science, computer science, data analytics, education, learning analytics, linguistics, psychology, and sociolinguistics. Within a relevant field, applicants must:
have recently earned a PhD (within the past four years)
demonstrate experience in applicable methodologies and/or tools
demonstrate commitment to understanding and upholding principles of diversity, inclusion, and equity in their research and/or professional activities
have strong communication and collaboration skills, with fluency in English
Desired Qualifications:
experience with theories and practice related to writing and composition (e.g., writing processes, writing assessment, and writing instruction), including potential disparities
experience with language analytics and NLP tools, such as Coh-Metrix, Linguistic Inquiry and Word Count (LIWC), or the Suite of Automatic Linguistic Analysis Tools (SALAT)
experience with artificial intelligence (AI), machine learning (ML), data analytics, and/or other statistical modeling approaches for language-related data
experience with principles and practices related to inclusion, equity, and intersectionality
Application Instructions:
All application materials will be submitted via Interfolio: https://apply.interfolio.com/79567. Applications will be accepted and reviewed on a rolling basis until the positions are filled. A competitive application will include:
current curriculum vitae (CV)
research statement (~1 page, single spaced) on research objectives, methods, and outcomes
inclusion and equity statement (~1 page, single spaced) on diversity, inclusion, and equity activities
three letters of reference from colleagues familiar with the applicant
one example publication with applicant as first or equally contributing author
Equal Employment Opportunity Statement
A background check is required for employment. Arizona State University is a VEVRAA Federal Contractor and an Equal Opportunity/Affirmative Action Employer. All qualified applicants will be considered without regard to race, color, sex, religion, national origin, disability, protected veteran status, or any other basis protected by law.
See https://www.asu.edu/aad/manuals/acd/acd401.html and https://www.asu.edu/titleIX/
In compliance with federal law, ASU prepares an annual report on campus security and fire safety programs and resources.  ASU's Annual Security and Fire Safety Report is available online at https://www.asu.edu/police/PDFs/ASU-Clery-Report.pdf. You may request a hard copy of the report by contacting the ASU Police Department at 480-965-3456.