March 17, 2020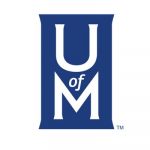 Website uofmemphis The University of Memphis
The Institute for Intelligent Systems at The University of Memphis invites applications for a postdoctoral researcher. The 12-month position will start in May 2020 pending the availability of funds.
Candidates must have a Ph.D. in hand by May 2020 and must have a compelling record of research success and potential.
The Institute for Intelligent Systems consists of 57 faculty members across 14 departments including Communication Sciences and Disorders,Computer Science, Engineering, Education, Linguistics, Philosophy and Psychology. The IIS offers a graduate certificate in Cognitive Science, a minor in Cognitive Science, and is affiliated with BA and MS programs in other departments. The IIS receives $4-5 million in external awards per year from federal agencies such as NSF, IES, DoD, and NIH. Further information about the Institute for Intelligent Systems can be found at https://www.memphis.edu/iis/
The successful candidate will complement interdisciplinary research at the IIS in one or more of the following focus areas: learning, language, and artificial intelligence. Candidates are encouraged to work on their own research agenda but may join existing projects. Mentoring will be provided based on research focus. Candidates from minority and underrepresented groups are highly encouraged to apply. Salary is competitive and commensurate with qualifications and experience.
Please submit a letter detailing current research interests, a curriculum vitae, three representative publications, and email addresses for three professional references on-line at https://workforum.memphis.edu/.
For all other inquiries please contact Andrew Olney, aolney@memphis.edu.
Review of applications will begin on March 1, 2020.
A background check will be required for employment. The University of Memphis is an Equal Opportunity/Equal Access/Affirmative Action employer committed to achieving a diverse workforce.