September 24, 2021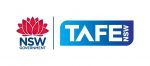 Website TAFE NSW
Product Data Scientist
Organisation/Entity:
TAFE NSW
Job Category:

Research and Analysis | Strategy

Job Location:

Central & North Coasts – Newcastle & Hunter Valley
Illawarra & South Coast
Regional NSW
Sydney Region
Statewide

Job Reference Number:
00008HWL
Work Type:
Full-Time
Number of Positions:
1
Total Remuneration Package:
$135,328. Package includes salary range of ($110,065 – $121,490) p.a. plus employer's contribution to superannuation and annual leave loading.
Contact:
david.dean26@tafensw.edu.au – David Dean
Closing Date:
11/10/2021 – 11:59 PM
Advance the role of data science and machine learning technology at TAFE NSW
Extract, analyse and present insights and actionable recommendations from complex data
Flexibility to work at any TAFE NSW campus across the state
With TAFE NSW you will have the opportunity to grow your professional career in a dynamic and collaborative environment, where you can innovate, create value and proudly play a meaningful role in the once in a generation transformation of Australia's largest skills and training provider!
The Opportunity
The Product Data Scientist is responsible for advancing data science and machine learning technology within the Insights & Innovation unit of the Product Group and more widely across TAFE NSW. This role plays a key role in extraction, analysis, processing and visualisation of complex data, to result in insights and actionable recommendations that will drive tangible changes in student and teaching outcomes at TAFE NSW.
About you
We are seeking an enthusiatic Data Scientist with strong data, data science, analytical, visualisation and troubleshooting abilities. You are able to leverage machine learning when needed but are primarily driven by passion to uncover valuable insights from a wide variety of data sources that can drive insights and actionable recommendations to improve organisational outcomes.
You are technically skilled and have experience in working across the Data Science spectrum, from assisting in data engineering, through data processing, statistical analysis and machine learning and finally into story-telling and visualisation.
You have strong data visualisation stills including the ability to deliver clear, targeted and impactful data visualizations.
You are always working to improve your technical knowledge and expertise, to develop and support state-of-the-art data science, machine learning and data visualisation pipelines in a dynamic environment.
You enjoy building trusting relationships, collaborating with your team and taking initiative. Crucially, you are someone who shares the TAFE NSW Values of Integrity, Collaboration, Excellence and Customer First.
Essential Requirements
Degree qualification in related field or equivalent significant experience.
Strong problem-solving skills with an emphasis on real-world product development.
Knowledge of a variety of advanced statistical and machine learning techniques and their real-world advantages and disadvantages, and a drive to learn and master new technologies and techniques.
Experience using statistical computer languages (Python, R, Julia, etc.) to manipulate data and draw insights from large datasets, with a particular focus on visualising/presenting insights to stakeholders.
Ability to address and meet focus capabilities as stated in the Position Description.
For full details about the role review the Position Description and the Information Package
Click here to see the full list of TAFE NSW campus locations.
What you'll receive
$135,328. Package includes salary range of ($110,065 – $121,490) p.a. plus employer's contribution to superannuation and annual leave loading.
You will enjoy a 35-hour working week, access to multiple benefits such as flexible work arrangements, free health checks, fitness passport, employee wellbeing and assistance programs.
How to apply
To apply please click the apply button. To support your application please provide:
A current resume
A cover letter addressing the essential requirements outlined above (1-4 only)
A response to the targeted question when prompted
Closing Date: Monday 11th October 2021 at 23:59
Enquiries: please contact David Dean, Learning Analytics Manager via email david.dean26@tafensw.edu.au
Our commitment to your health, safety and well-being
We've put systems and support in place for all our employees to work and deliver safely and flexibly through the COVID-19 affected period.
Please be advised that all interviews will be conducted via Microsoft Teams.
Our commitment to inclusion & diversity
At TAFE NSW, we are committed to creating an inclusive workforce which reflects the community and the customers we serve. We welcome and encourage applications from all people regardless of age, gender, ethnicity, cultural background, or sexual orientation.
TAFE NSW is an accessible employer who encourages applications from people with a disability and Aboriginal & Torres Strait Islander people.
We will provide reasonable adjustments in our recruitment process and in the workplace. If you need an adjustment in the recruitment process, please contact Claire Crisford, via email careers@tafensw.edu.au
Conditions of employment
As a condition of employment, you will be required to obtain Working with Children Check clearance (WWCC). It involves a national criminal history check and review of findings of workplace misconduct. More information can be found at More information can be found at the Working with Children Check website.
As this is a permanent position, you must be an Australian citizen or permanent resident.
Please note
The recruitment process will include a range of comparative assessments.
An eligibility list may be created for this position, and position(s) of the same classification that subsequently become vacant may be filled using this eligibility list.
Technical issues: please contact I Work For NSW Support Team on 1800 562 679 (Mon-Fri) or support@jobs.nsw.gov.au
Responsibilities
Please see the position description.
Key Application Responses
Please provide an example where you have measured the impact of a new initiative or outcomes of an experiment. Briefly outline both the process of measuring the impact/outcomes and how you demonstrated the findings of your analysis to stakeholders.