Project Lead, Computer Science Teacher Education
September 15, 2021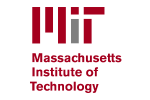 Teaching Systems Lab, MIT
PROJECT LEAD, COMPUTER SCIENCE TEACHER EDUCATION, Comparative Media Studies/Writing (CMS/W)-Teaching Systems Lab (TSL) (part-time, 80%), to conduct research into computer science (CS) teacher education in districts and colleges of education. TSL develops teacher practice spaces–games and simulations that let teachers rehearse for and reflect on important decisions in teaching. Will help lead a research-practice partnership with Massachusetts' school districts to broaden participation in computing education; and use design-based research methods to co-design, implement, evaluate, and iteratively improve teacher practice spaces–embedded in professional learning experiences–that focus on equity teaching practices in CS teaching.  Responsibilities include developing and maintaining research-practice partnerships; using partnership-driven and design-based methods to develop innovative professional learning resources; conducting professional development with CS teacher educators and CS teachers in diverse settings; collecting and analyzing data; and supporting writing publications for high-impact scholarly and practitioner venues; supervising collaborators, research assistants, and partners for implementation and research; and participating in service responsibilities within the lab and to related fields.
Job Requirements
REQUIRED:  bachelor's degree (advanced degree preferred) in education, learning science, CS education or related field; five years' experience managing CS related education project and district partnerships; demonstrated understanding of CS education practices, including instructional implementation and curriculum pathways; demonstrated understanding of obstacles to equity in CS education and commitment to supporting educators in overcoming those obstacles; demonstrated understanding of the CS landscape and key stakeholders in MA; familiarity in grantsmanship and leading and submitting grant proposals to federal agencies; proficiency with project management and stakeholder coordination and communication; and proficiency facilitating professional learning experiences for CS educators.  PREFERRED:  experience leading the development of scholarly research projects and products. 

Schedule to be determined.
Some travel to field sites in Massachusetts may be required (pending public health issues).
This is a one-year appointment with the possibility of extension.