Senior Applied Scientist / Principal Applied Scientist
December 10, 2021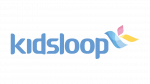 Website KidsLoop
Title: Principal Applied Scientist
Department/Team: Data Science (CTO Group)
Job Location: 20%-40% London / 60-80% Remote
Reporting to: VP Data Science
Employment Type: Permanent
About KidsLoop
A fundamental pillar of our company is the belief that learning fosters creativity in young minds. Founded in 2011, KidsLoop started as an education company building roots in the content and education industries through the creation of the now globally-recognized kids IP brand Badanamu and our expert-approved Badanamu ESL curriculum. As we matured as a company, we began weaving technology into everything we do, and we now find ourselves at the forefront of the ever-exciting EdTech space.
What will the future of education look like?
Built upon a decade of cumulative knowledge and experience, today we are focused on delivering personalized content backed by data to maximize the achievements of our students in the early stages of their development path. And this is why we developed our ground-breaking educational software known as KidsLoop Platform.
KidsLoop Platform is a dynamic, all-in-one education platform that features world-class content, standards-based curricula, industry-leading interactive remote classroom software, and sophisticated algorithmic learning.
Below are the exciting core business verticals driving innovation inside KidsLoop:
Content. We create world-class content that promises our young audiences' fun and exciting learning adventures and most importantly, increase engagement. From classic 2D animations to innovative 3D interactive series, our content brings joy and amazement to learning!
Curricula. Young learners three years of age and above can access a plethora of engaging and scaffolded programs across various subjects including and interactive activities! Learners engage with our structured curricula through open-ended creative activities and assessment-based lessons.
Platform. Our platform is an enterprise-ready CLMS with cutting-edge interactive remote software and an integrated content library. Coupled with our robust content authoring and digitization tools, we give educators the ability to reimagine education!
Next. KidsLoop Next enhances education through nuanced data collection and personalized analysis. Learner interaction on the platform is converted into meaningful information units through a proprietary algorithm, allowing us to tailor each child's learning experience.
Educators, schools and education companies around the world use KidsLoop to deliver personalized and lasting learning experience and the number of students are growing day after day.
We have an incredible team of innovators with employees from all over the world, including Korea, China, the UK, the US, Indonesia, Vietnam, Malaysia, and more. Our global community, global attitude, and global perspective empower us to become global leaders in the market.
Are you ready to build "Education for Tomorrow?" with us at KidsLoop?
Job Purpose
At KidsLoop we tackle problems for learners at a very young age, making our problems quite unique and, therefore, off-the-shelf solutions are not always applicable to us.
The Principal Scientist is responsible for innovation aimed at evolving KidsLoop learning systems, inventing new shopper and advertiser experiences, and accelerating the pace of Machine Learning and Optimisation. From influencing learning experiences to helping education organisations enhance business and or the diagnostics that reassure parents their children are progressing well, this role will be powering the engine of KidsLoop.
To be successful in this role you will need to be comfortable defining a long-term science vision for our AI agents, driven fundamentally from the needs of our children, parents and schools, translating that direction into specific plans for research and applied scientists, as well as engineering and product teams. This is a role that combines science leadership, organizational ability, technical strength, product focus and business understanding. In the immediate term, this role requires (a) addressing principles of language/reasoning evolution and human attention, (b) developing efficient algorithms for multi-dimensional knowledge tracing, and (c) develop science talent around learning.
Your Responsibilities
PhD in data science, CS, ML, applied psychology with CS or related areas.
10+ years of top quality machine learning research experience, with strong analytic and problem-solving skills.
10+ years of experience building and deploying cutting edge machine learning solutions at scale.
Expert level skills in Machine Learning.
Strong verbal and written communication skills.
Required Qualifications:
This technical leader for machine learning will be an independent thinker who can make convincing, information-based arguments. With a strong bias for action, this individual will be able to work equally well with analysts, engineering, psychology, education and business teams. This person will have very sound judgment and be able to recruit and groom high caliber talent. Professional traits that are not unique to this position, but necessary for KidsLoop leaders:
Exhibits excellent judgment
Hires great people. Develops great people.
Has relentlessly high standards
Expects, enables and requires innovation of all teams
Thinks big and has convictions
Results oriented
Please apply by sending resume / CV to ext-kyau@calmid.com along with the title of role applying for.