Senior Data Analyst/ Scientist, Learning
September 23, 2021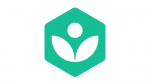 Website Khan Academy
OVERVIEW
Khan Academy is a nonprofit on a mission to provide a free, world-class education to anyone, anywhere. We already reach millions of students every month and are growing rapidly. We're building a library of high-quality instructional and practice resources that empowers learners and the teachers who support them. Whether they're studying metaphors, mitosis, Marbury v. Madison, or multivariable calculus, we want to offer students the resources to realize that they can learn anything.
Khan Academy is looking for an experienced data analyst/ scientist to join our growing team. In this role, you will be specializing in and continuing to drive our thought leadership around learning analytics. We are looking for curious, passionate individuals who can apply their strong technical skills to mine for insights across our rich educational datasets, and work collaboratively across the organization to drive critical strategic decisions.
JOB RESPONSIBILITIES
You will drive and own the continued development of learning analytics, including the research on metrics, self-service tooling (e.g. reports & dashboards), and support of business team partners who use them to drive operational decisions
You will conceptualize and execute strategic deep-dive analyses to mine for patterns and causal relationships, and build models that provide insight into how our users interface with our content to achieve learning outcomes
You will work with our content and learning science teams to enable them to use data and data insights to learn about learning, drive strategy and make decisions
You will collaborate with our efficacy researchers on measuring learner outcomes
You will be a strong partner to our analytics engineering team and work self-sufficiently with data pipelines (e.g. ETLs) on an as-needed basis
You will contribute to our thought leadership about our unique approaches to learning analytics
YOU MAY BE A FIT IF YOU HAVE…
A passion for Khan Academy's vision and a desire to change the world
Background in applied math, statistics, economics, or a related technical field
5+ years experience in data science or analytics, with prior experience in learning analytics, education assessment or psychometrics
Knowledge of advanced statistical (i.e. multiple regression, hypothesis testing) and machine learning techniques (i.e. clustering, decision tree learning, etc.) for real-world applications
Strong SQL foundations & ability to manipulate data using R or Python
Strong data storytelling and visualization, with the ability to communicate effectively with non-technical stakeholders
Strong business intuition & jugement, with a knack for asking the right questions
Prior experience with the end-to-end analytics chain is a nice to have (e.g. data modeling & ETL, BI tool development)
About our benefits
We may be a non-profit, but we reward our talented team extremely well!
Highly competitive salaries and annual bonuses
Ample paid time off as needed – we are about getting things done, not face time
Generous parental leave
Flexible work and time-off schedules to encourage work-family balance and holidays
Great location: short walking distance to Caltrain and downtown Mountain View.
Awesome team events, on-sites and off-sites, company parties and BBQs, and weekly board game nights
A fun, high-caliber team that trusts you and gives you the freedom to be brilliant
The ability to improve real lives and the opportunity to work on high-impact software and programs that are already defining the future of education
Affinity groups where parents, black and hispanic/latino, women and gender minorities, and LGBTQIA+ identified folks come together
And we offer all those other typical benefits as well: 401(k) + 4% matching & comprehensive insurance including medical, dental, vision, and life
To learn more about our work:
We are committed to equal employment opportunity regardless of race, color, ancestry, religion, sex, gender, gender identity or expression, national origin, sexual orientation, age, citizenship, marital status, disability, or Veteran status.