September 28, 2021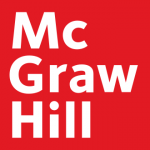 McGraw Hill
US – CALIFORNIA, REMOTE / SCHOOL EDUCATION – ENGINEERING / REGULAR
Build the Future 
Could your creative thinking build the future? Our Data Scientists at McGraw Hill make a difference for learners and educators across the world. Our team needs individuals with new ideas who connect with people in innovative ways.
We are looking for a Senior Data Scientist within our K-12 School division at McGraw Hill to join a team of experts that will work on initiatives that place the student at the center of an ongoing journey across multiple programs and classes.  This individual will be part of a team that works on building a longitudinal student record based on data from various McGraw Hill products. This record will serve as the basis for recommendations and insights provided to teachers, students, and families that could impact millions of lives.
What you will be doing:
• Cleaning, processing, and exploring student interaction data from various educational products.
• Developing models and algorithms to measure student proficiency, draw insights from student behavior, and provide useful recommendations to teachers, students, and families.
• Working with learning scientists, product managers, UI/UX researchers, and curriculum designers to create visualizations, reports, and dashboards that help teachers, students, and families understand a student's learning journey.
• Working with data engineers to deploy production-quality code into products used by millions of users.
We're looking for someone with:
• A Ph.D. or equivalent experience in either quantitative social science (Quantitative Psychology, Behavioral Data Science, Econometrics, Psychometrics, or related field) or Computer Science, with a focus on data science.
• Experience deploying models based on behavioral data.
• Excellent programming skills in SQL, as well as in R or Python.
• Excellent data exploration and visualization skills.
In addition, at least one of the following is required: 
• Expertise in educational measurement and psychometrics.
• Expertise in advanced statistical modeling, specifically Bayesian statistical models and longitudinal/multilevel modeling.
• 3+ years of experience using machine learning to solve concrete problems from behavioral data, including writing and deploying production-quality code.
• Expertise in learning science, education, developmental psychology, or related field.
As an education innovation company, we're proud to play our part by inspiring learners around the world. If you bring your curiosity, we'll help you grow in a collaborative environment where everyone shares a passion for success.
Are you ready for a new challenge? Apply for a career at McGraw Hill and together, we'll impact the world.