Senior Educational Data Scientist
September 26, 2019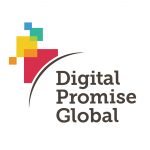 Website Digital Promise
About Digital Promise Global
Digital Promise Global is an independent, bipartisan 501(c)(3) nonprofit that aims to spur innovation in education for all levels of learners. Positioned at the intersection of educators, entrepreneurs, and researchers, Digital Promise Global identifies, develops, and promotes strategies to improve all levels of education and provide Americans with the knowledge and skills needed to compete in the global economy. Digital Promise Global is a fast-paced, growing, entrepreneurial organization that values and rewards performance, collaboration, and innovation.
About the Position
LSR at Digital Promise is seeking a Senior Educational Data Scientist to grow the developing Learning Analytics practice area. LSR pursues research that addresses equitable opportunities to learn. Our research investigates how to improve designs for learning, how to collect and report more actionable data about learning, how to continuously improve large-scale implementations, and how policy could be changed to enable more equitable opportunities to learn. Based in LSR, the Learning Analytics practice area is engaged in a number of data-intensive research-practice partnerships. The Senior Educational Data Scientist will use cloud-based tools and platforms to securely collaborate with teams of researchers, practitioners and developers – many of whom work for partner organizations. Often these collaborations seek to define data processes and data products that can guide ongoing educational improvement efforts. The Senior Educational Data Scientist will be expected to lead specific projects and also to continue to develop and promote a common set of tools, platforms, and processes across projects within Digital Promise and with our partner organizations.
The Senior Educational Data Scientist will (1) serve as principal investigator (PI) or co-PI for projects in our portfolio, (2) develop partnerships and propose new projects to funders , and (3) contribute to internal and external efforts around developing best practices for learning analytics. This position is not open to applicants who do not have clear and significant prior experience in educational research and/or working with educational data. Applications that do not make the extent of prior work in education clear in either the cover letter or resume will not be considered.
Responsibilities
Serve as Principal Investigator on complex projects that involve managing multiple staff, subcontractors, and consultants
Lead research proposals to philanthropic funders, private clients, and/or government granting agencies
Develop analysis plans, analyze data sets, and contribute to reports and publications
Work with educators, education leaders, and/or technology producers in research-practice partnerships and improvement science efforts
Contribute to the design of research studies that develop and/or evaluate education innovations
Support dissemination of research findings to practitioners, developers, and researchers
Serve as a supervisor or mentor to more junior staff, setting goals, monitoring performance and coaching their growth.
Qualifications
Ph.D. or Master's with 5+ years of research experience analyzing education and learning system data
A history of developing teams and partnerships along with strong track record in developing and winning proposals to government, philanthropic or corporate organizations.
High-level of expertise in one or more quantitative methods (e.g., multi-level modeling, econometrics, psychometrics, machine learning)
Ability to design and program an entire data analysis workflow (e.g., wrangle, explore, model, and communicate data)
Experience working with cloud-based services like AWS or Azure.
Interest in working closely with education partners to understand their questions and develop data products that address them
Demonstrated ability to communicate with practitioners and technology developer partners about analytic findings
A team-first mentality with a "can-do" as well as "yes-and" orientation
Desirable areas of experience include psychometrics, machine learning, secondary analysis of large-scale state and national education databases, facility with R and/or Tableau, and classroom teaching experience or experience providing professional development to educators.
Compensation
Salary and benefits will be commensurate with experience.
To Apply
https://digitalpromise.clearcompany.com/careers/jobs/5c221d70-20e4-5282-7d4c-0c51e3a34a9f/apply?source=1133641-CS-36505
Please apply and submit your resume, cover letter, and one writing sample (e.g., published article, conference paper, or data science-focused blog post). Applicants are encouraged to submit their materials as soon as possible. Review will be on a rolling basis until the search is successful.
Digital Promise is an equal opportunity employer and considers all applications without regard to race, color, religion, creed, gender, national origin, age, disability, marital or veteran status, sexual orientation, or any other legally protected status.
ᐧ