Senior Educational Development Officer (Institutional Analytics and Evaluation)
December 26, 2020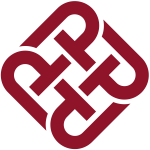 Website HongKongPolyU The Hong Kong Polytechnic University
THE HONG KONG POLYTECHNIC UNIVERSITY
The Hong Kong Polytechnic University is a government-funded tertiary institution in Hong Kong. It offers programmes at various levels including Doctorate, Master's and Bachelor's degrees. It has a full-time academic staff strength of around 1,200. The total annual consolidated expenditure budget of the University is in excess of HK$7.4 billion.
EDUCATIONAL DEVELOPMENT CENTRE
Senior Educational Development Officer (Institutional Analytics and Evaluation) (Ref. 20122405-E2)
The mission of the Educational Development Centre is to enhance the quality of teaching and learning at the University and support the University's vision to be "a leading university that advances and transfers knowledge, and provides the best holistic education for the benefit of Hong Kong, the nation and the world". The Centre offers a variety of services, including short courses and workshops on teaching and learning, individual consultations, support for student learning outcomes assessment, teaching evaluation services, and activities which promote and support the use of educational technologies to enhance student learning. Please visit the website at http://edc.polyu.edu.hk for more information about the Centre.
Duties
The appointee will be required to:
play a leading role in supporting the University in analyzing and interpreting learning outcomes data for institutional improvement;
oversee the development, administration and reporting of data from institutional surveys related to teaching and learning;
manage the analysis and reporting of teaching related data from a range of sources in accordance with the University's data governance policies;
plan, coordinate and conduct institutional projects related to student learning processes and outcomes;
advise and support project teams or individual academic staff members on formative/summative evaluation of and scholarly inquiry into teaching and learning;
contribute to the University-wide teacher development programme of courses, workshops and seminars; and
perform any other duties as assigned by the Director of the Centre or her delegates.
Qualifications
Applicants should have:
a doctoral degree in Education or a relevant discipline;
at least twelve years of proven experience in educational development at tertiary level, particularly in the area of educational evaluation and learning analytics;
excellent facilitation/interactive teaching skills and a commitment to student-centred learning;
a proactive and innovative work style with the ability to work independently and co-operatively;
strong organizational, problem-solving and leadership skills; and
excellent communication, consultation and interpersonal skills.
Applicants are invited to contact Dr Julia Chen at julia.chen@polyu.edu.hk for further information.
Applicants should include a cover letter, the application form, and an up-to-date CV.
Shortlisted candidates will be required to attend an interview and present a portfolio of their work relevant to this role.
Remuneration and Conditions of Service
A highly competitive remuneration package will be offered. Initial appointment will be on a fixed-term gratuity-bearing contract. Re-engagement thereafter is subject to mutual agreement. Applicants should state their current and expected salary in the application.
Application
Please send a completed application form by post to Human Resources Office, 13/F, Li Ka Shing Tower, The Hong Kong Polytechnic University, Hung Hom, Kowloon, Hong Kong or via email to hrstaff@polyu.edu.hk. Application forms can be downloaded from http://www.polyu.edu.hk/hro/job/en/guide_forms/forms.php. If a separate curriculum vitae is to be provided, please still complete the application form which will help speed up the recruitment process. Consideration of applications will commence in the end of January 2021 until the position is filled. The University's Personal Information Collection Statement for recruitment can be found at http://www.polyu.edu.hk/hro/job/en/guide_forms/pics.php.
PolyU is an equal opportunity employer committed to diversity and inclusivity. All qualified applicants will receive consideration for employment without regard to gender, ethnicity, nationality, family status or physical or mental disabilities.