Teaching Assistant Professor – College of Education, EPOL Learning Design & Leadership
October 28, 2022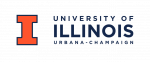 Website University of Illinois Urbana-Champaign
Teaching Assistant Professor in Learning Design and Leadership
Department of Education Policy, Organization and Leadership
College of Education, University of Illinois at Urbana-Champaign
The University of Illinois at Urbana-Champaign is one of the leading public universities in the world, with a student enrollment of more than 50,000 and nearly 3,000 faculty. The campus is renowned for creating architectural accessibility (curb cuts were born here), wheelchair athletics, and accessible higher education for individuals with disabilities. Our vibrant and diverse community of 130,000 offers the residential advantages of a medium-sized university city, excellent cultural opportunities, and a high quality of life, with a cost of living lower than the U.S. average. The University of Illinois Urbana-Champaign assists faculty spouses and partners seeking employment in the Champaign-Urbana area. Please visit the dual academic career webpage for more information.
The College is comprised of faculty across four departments with active research agendas. Altogether, the College of Education has $53 million in active grant funding from federal funding agencies (e.g., NIH, OSEP, IES). The College of Education offers: a history of collaboration with schools to conduct research; technology support and infrastructure; and doctoral programs wherein students assist with research.
The Department of Education Policy, Organization and Leadership (EPOL) in the College of Education at the University of Illinois Urbana-Champaign (UIUC) invites applications for a full-time, Teaching Assistant Professor Position in Learning Design and Leadership. This is a specialized, non-tenure track, faculty position. Learning Design and Leadership (LDL) addresses the theories and practices of learning in the context of digital media and learner diversity. Its focus is on innovative practices in a wide range of sites, including formal education from K-12 to higher education, workplace and community settings, and informal learning.
The proposed starting date for this position is June 1, 2023. The Department of Education Policy, Organization and Leadership includes concentrations in Educational Administration and Leadership, Higher Education, Human Resource Development, History of Education, Philosophy of Education, Diversity and Equity in Education, Global Studies in Education, Learning Design and Leadership, and Social Science and Educational Policy.
We seek applicants who will contribute to one or more of our departmental graduate concentrations with teaching and research that address topics in the areas of pedagogical innovation, language in education, academic literacies, technology-mediated learning, and online and remote learning.
Responsibilities:
The successful candidate will be expected to make the following contributions to the undergraduate and graduate programs within EPOL and the College of Education:
Design and teach courses in learning design and leadership, with an emphasis on the integration of theory, research, in the areas of technology in learning, innovative pedagogies, and technologies in learning.
Contribute to EPOL-wide teaching and advising activities.
Advise masters and doctoral students.
Collaborate with department and college faculty on key strategic initiatives.
Serve on department, College of Education, and campus committees, and fulfill various other assignments consistent with a specialized faculty position.
Minimum Qualifications:
An earned doctorate from an accredited institution, with emphases on pedagogy and education technologies.
A record of scholarly productivity or activity in the field of education technology, pedagogy or closely related fields exhibited through research presentations, publication, and/or grant-seeking activity.
Experience with planning and implementing research and grant writing related to areas in LDL.
Evidence of relevant experience in teaching undergraduate and graduate courses.
Ability and interest in advising and mentoring graduate students.
Demonstrated service records in professional associations or related communities.
A thorough understanding of philosophy, theories, and curriculum in the areas of educational technologies and pedagogy.
Interest and/or experience in teaching in online environments.
Interest and ability to work synergistically across disciplines.
The ability to work effectively with diverse individuals and groups at the university level as well as in the public and private sectors.
Starting Date and Salary:  The proposed starting date is June 1, 2023.  This is a 100 percent appointment on a nine-month service basis paid over twelve months, with a competitive salary commensurate with qualifications.
Applicants should submit all materials below to http://jobs.illinois.edu by 11/28/2022 for full review. Please send inquiries to Hyun-Sook Kang, hka@illinois.edu (search chair)
One cover letter to articulate qualifications based on the position description and responsibilities
One copy of most recent curriculum vitae
Three letters of recommendation
Teaching evaluation records for the past 3 years (if available)
---
The University of Illinois System is an equal opportunity employer, including but not limited to disability and/or veteran status, and complies with all applicable state and federal employment mandates. Please visit Required Employment Notices and Posters to view our non-discrimination statement and find additional information about required background checks, sexual harassment/misconduct disclosures, COVID-19 vaccination requirement, and employment eligibility review through E-Verify.
Applicants with disabilities are encouraged to apply and may request a reasonable accommodation under the Americans with Disabilities Act (2008) to complete the application and/or interview process. Requests may be submitted through the reasonable accommodations portal, or by contacting the Accessibility & Accommodations Division of the Office for Access and Equity at 217-333-0885, or by emailing accessibility@illinois.edu.