Two (2) Tenure/Tenure-Track Faculty Positions: Learning Technologies
October 26, 2022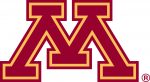 Website University of Minnesota - Twin Citiies
Position Overview
The Department of Curriculum & Instruction in the College of Education and Human Development at the University of Minnesota invites applicants for two open rank tenured/tenure-track faculty positions in Learning Technologies. The successful applicant will have a strong record (commensurate with their career stage) that demonstrates innovative and conscientious design and use of information technologies in authentic learning settings, strong backgrounds in research and design methodologies, and success or promise in establishing a program of research. Potential areas of scholarship and expertise include, but not limited to, data science education (K12/higher education); learning sciences; instructional/learning design; learning analytics; online and distance education; open education; K12/computer science education; critical digital pedagogy; human computer interaction and design; connected learning; social media and learning; or design-based research. The search committee is particularly interested in individuals whose research contributes to the Department's mission in dismantling injustices in education by examining critical dimensions of learning technologies and/or creating technological tools for tackling injustices in education.  The search committee seeks a diverse applicant pool and candidates from a wide variety of disciplinary backgrounds. The successful candidate will have a demonstrated capacity to work collaboratively with colleagues and students from a wide range of cultural, disciplinary, and academic backgrounds. The candidate will join a vibrant, interdisciplinary community including the Learning Technologies Collaborative and the Learning Informatics Lab. 
This is a 9-month, full-time appointment with a target start date of August 2023. Applicants must have earned a doctorate before the start date in educational technology, learning sciences, human-computer interaction, design, or a related field. Rank is determined at the time of hiring and will be commensurate with experience.
Job Responsibilities
Research (40%)
Establish and build upon a strong research agenda that breaks new ground in learning technologies, with a possible focus on emerging technologies, critical digital pedagogy, or human-A.I. partnerships.

Contribute to interdisciplinary research through the centers and Departments of the College and University such as the Learning Technologies Collaborative and the Learning Informatics Lab.
Teaching and Advising (40%)
Teach at both the graduate and undergraduate levels. 

Advise graduate students.
Service (20%)
Participate in Program, Department, College, University activities, including service on internal committees and relevant professional organizations.

Participate in community service and/or other outreach and public engagement activities.
Qualifications
Required Qualifications
An earned doctorate in education, educational technology, learning sciences, human-computer interaction, design, or related fields

Experience teaching at the undergraduate and/or graduate levels

Evidence of a commitment to equity and diversity efforts in educational contexts

Evidence of or potential for a strong publication record commensurate with their career stage
Preferred Qualifications
Evidence of or potential for a strong research record (publication and procuring external funding) commensurate with their career stage

Evidence of success in or potential for securing external funding

Teaching and advising experience at the graduate level

Experience teaching in completely online or blended environments

Demonstrated ability or potential to work collaboratively and collegially in department, college, university, and community service and governance

Ability or potential to engage in interdisciplinary research

Evidence of leadership, vision, and initiative in curriculum development and advancement
About the Department
The Department of Curriculum and Instruction (CI) is committed to promote social justice and dismantle racial, socioeconomic, gender, and language injustices in education. We actively work to eliminate barriers and obstacles created by institutional discrimination. We are also committed to developing future teachers, practitioners, technologists, and researchers who are equipped to identify and challenge systems and structures of racism and oppression in the field, locally and globally. This tenured/tenure-track faculty member will have an appointment in the Department's Learning and Technologies program area.
About the College of Education and Human Development
The College of Education and Human Development (CEHD), the third largest college and the University, contributes to a just and sustainable future through engagement with the local and global communities to enhance human learning and development at all stages of the life span. We know diversity is necessary to do our best work and foster our humanity. That's why the CEHD community is collectively dedicated to cultivating an inclusive and equitable environment, embracing and celebrating all identities of our students, staff, and faculty. These values are also a moral imperative requiring continuous proactive measures and a firm stance against prejudice, discrimination, and systemic injustice.
How To Apply
Applications must be submitted online. After clicking submit, return your application through the "My Job Applications" page and upload your documents into the "My Cover Letters and Attachments" section. This position requires that you upload the following documents to be fully considered for the position:
A cover letter

A curriculum vitae

A statement of research interests*

A statement of teaching interests*

Names and contact information of three references, and

1-3 samples of representative publications or preprints
*The teaching and research statements should include prior or proposed contributions or commitments to diversity, equity, and inclusion.
Application Deadline:  For best consideration, applications should be received no later than November 19, 2022.  Priority will be given to completed applications submitted by this date.
For general questions about the application process, contact Molly Bendzick (mollyb@umn.edu).
For questions about the positions, contact search chair Cassie Scharber (scharber@umn.edu)
To request an accommodation during the application process, please e-mail employ@umn.edu or call (612)-624-UOHR (8687).