Postdoctoral Scholar focused on NLP
February 13, 2023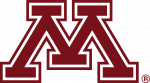 University of Minnesota
Position Overview:
The University of Minnesota's (UMN) Language of Learning laboratory seeks a candidate to fill one Post-Doctoral Associate position. The post-doctoral associate will primarily focus on two projects: 1) developing algorithms to automatically label aspects of mathematics curriculum using natural language processing techniques, and 2) developing algorithms to detect cognitive/affective states during mathematical learning.
The post-doctoral associate will be a full-time, 12-month employee of the University of Minnesota. The post-doctoral associate will work closely with and be supervised by Drs. Laura Allen and Caitlin Mills in the Department of Educational Psychology.
The University of Minnesota encourages a healthy work life balance for employees. CEHD is committed to an excellent employee experience, offering a flexible work environment that meets the needs of students, staff, faculty, and the communities we serve. Flexible work arrangements may include flexibility in schedule and/or work location. Please note that 100% remote work requires approval. All UMN employees are expected to follow applicable public health and safety procedures.
Required Qualifications:
*All required qualifications must be documented on application materials for fullest consideration.
A Ph.D. in computer science, psychology, learning analytics or related field.
Experience with learning analytics or machine learning research, preferably using Natural Language
Processing techniques.
Proficiency with managing data sets.
Strong organizational and communication skills.
Strong professional writing skills, including research reports, peer-reviewed research articles, or other print and electronic publications.
Ability to work well with diverse populations.
How To Apply
Applications must be submitted online.
To be considered for this position, please click the Apply button and follow the instructions.  You will have the opportunity to complete an online application for the position and attach a cover letter and resume.
The cover letter should detail interest in the position and background/experience relative to teach of the required qualifications, as well as applicable preferred qualifications.
Additional documents may be attached after application by accessing your "My Job Applications" page and uploading documents in the "My Cover Letters and Attachments" section.
This position will remain open until filled.
Contact for questions: lallen@umn.edu