Postdoctoral Scholar – Learning Analytics
February 22, 2023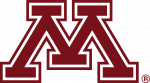 University of Minnesota
Position Overview
The University of Minnesota's (UMN) Learning Informatics Laboratory (LIL) seeks a candidate to fill one Post-Doctoral Associate position. The precise scope of work is somewhat flexible based on the selected applicant's interests and skills, but the broad focus will be related to topics such as learning analytics, AI in education, and educational data mining.
The post-doctoral associate will be a full-time, 12-month employee of the University of Minnesota. The post-doctoral associate will work closely with and be primarily supervised by Drs. Panayiota Kendeou and Caitlin Mills in the Department of Educational Psychology. Initial appointment will be one year, with an option for a second year based on performance and continued availability of funding.
The post-doctoral associate should be committed to producing original research and publishing their work in highly ranked conference proceedings and journals (as appropriate). Mentors are committed to the professional development of the post-doctoral associate and will provide resources to support professional development, including participation in professional conferences.
This position is based on campus. Per UMN policy, work may be done remotely when appropriate and approved by your manager. All UMN employees are expected to follow applicable public health and safety procedures.
Job Responsibilities: Research (100%)
Conceptualize, design and carry out theory-based research independently
Work closely with existing LIL team members to conduct interdisciplinary research related to learning analytics/educational psychology
Create and manage large-scale data sets
Lead and/or assist with the preparation of research articles, reports, and grants
Required Qualifications
A Ph.D. in psychology, data science, computer science, cognitive science, learning analytics, or a related field
A strong technical background with demonstrated experience developing computational tools and/or applying data science methods to large data sets.
Strong organizational and communication skills
Strong professional writing skills, including research reports, peer-reviewed research articles, or other print and electronic publications
Ability to work well with diverse populations
Preferred Qualifications
Experience in collaborating as a member of a larger research team
Experience with one or more of the following: machine learning, natural language processing, affect, literacy, or computer vision
How To Apply
Applications must be submitted online.  To be considered for this position, please click the Apply button and follow the instructions.  You will be given the opportunity to complete an online application for the position and attach a cover letter and resume.
Additional documents may be attached after application by accessing your "My Job Applications" page and uploading documents in the "My Cover Letters and Attachments" section. To be considered for this position, please include:
Letter of Interest, including your relevent background and research skills
Curriculum Vitae
Three Relevent publications (conference proceedings or journals)
Names, email addresses, and phone numbers of three professional references
Review of applications will begin April 1st, 2023.
For questions about the position please contact Drs. Panayiota Kendeou (kend0040@umn.edu) and Caitlin Mills (cmills@umn.edu). For questions about the application process please contact epsy-hr@umn.edu.
To request an accommodation during the application process, please e-mail employ@umn.edu or call (612) 624-UOHR (8647).