PhD position: Developing learner profile of university students: Assessing and monitoring the development of critical skills and competencies during their tertiary learning
January 17, 2023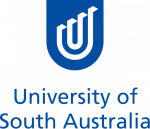 Website c3lresearch University of South Australia, Centre for Change and Complexity in Learning (C3L)
Are you passionate about a career in education and keen to use learning analytics to help shape the future of learning? The University of South Australia – Australia's University of Enterprise – is offering a dynamic project-based PhD within our Centre for Change and Complexity in Learning.
In this project, you will develop a multidisciplinary methodology using learning analytics and measurement theory to assess and report students' graduate qualities development, which could then be used to drive feedback and support instructors' decision-making in the classroom.
This project is part of an ongoing research partnership between the Centre for Change and Complexity in Learning (C3L) and several organisations, including Microsoft and Boeing, and local schools in South Australia, to develop learner profiles. You will be provided with numerous opportunities to develop collaborations with other national and international scholars too.
Located within C3L, you will have access to an internationally prominent research lab in learning analytics. Its high-quality research culture, infrastructure and output provide an environment of research excellence that helps create opportunities for innovation, invention, mentoring and collegiality.