Invited Keynote: Monday, June 13, 2021 at 1:00pm PDT
Title: Enabling and Supporting Evidence-Based Approaches to Student Success
Description: From 2016 to 2021, Dr. Mitchell Colver served as the Founding Director of the Center for Student Analytics at Utah State University, where an unconventional approach to implementing student success analytics led to a near 5% gain in the persistence rate of undergraduate students. By focusing on analytics-as-equipment and supporting the needs of each professional, Dr. Colver and his team saw remarkable return on the university's investment in analytics. This keynote will highlight core guiding principles that have proven essential to successful analytics initiatives at universities across the globe.
Bio: Dr. Mitchell Colver began working in higher education in 2007, where his early experiences with students taught him to focus on the value of human diversity and human potential.
As a thought leader in the field of analytics, he is frequently invited to champion the idea that student success can best be fostered through increased intentionality amongst faculty, staff, and executives. Dr. Colver believes that human empowerment and collaboration are the most powerful tools that 21st century institutions have in their arsenal to optimize the student ecosystem.
Mitchell has degrees in Psychology, Music, and Experimental Research, as well as a PhD emphasizing research in Higher Education. His research has appeared in Popular Science, Discover, Slate, Smithsonian, New York Magazine, and, internationally, on Radio BBC. His prominence in the field has allowed him to serve as an analytics and change-management consultant for universities across the nation and globe.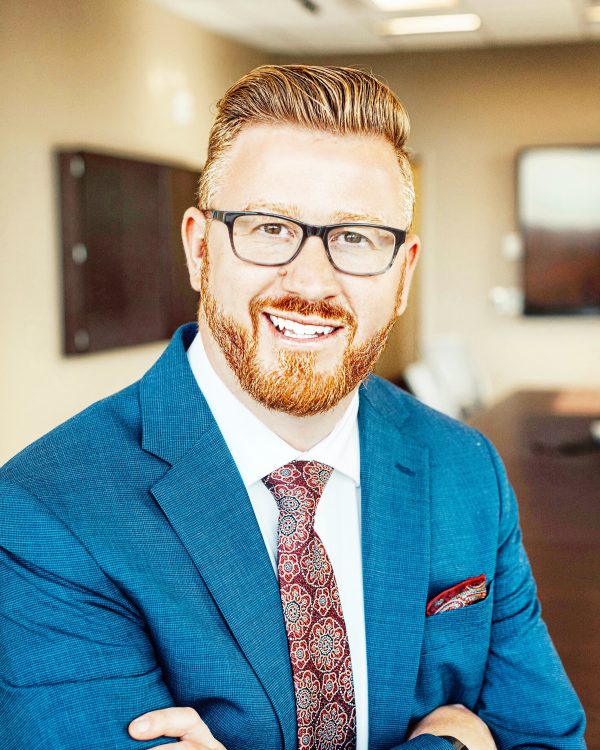 Invited Keynote: Thursday, June 16, 2022 at 2:00pm PDT
Title: Institutional Change: Applying research on expertise development and considering the role of learning analytics
Description: While experimentation by individuals may be relatively common and often connected to a body of research, institutional-scale change towards effective, research-informed practices takes coordination and attention to the strategies used to drive that change.  I will introduce one successful model that harnessed key results from research on the development of expertise to spread effective teaching practices across mathematics and science departments at our university and has since been adopted by other institutions in their teaching reform efforts.  Along with making the connection of research on expertise to its application both in teaching undergraduate students and in the development of faculty and staff around teaching, I will share some recommendations for those interested in making change at any scale in their home institution.  I will also discuss how learning analytics offers important contributions to these broader efforts, both by expanding the base of educational research in novel ways and in its potential to support evidence-based decisions in teaching at various levels.
Bio: Dr. Warren Code is the Associate Director of the Science Centre for Learning and Teaching (Skylight; skylight.science.ubc.ca) at the University of British Columbia in Vancouver, Canada, where he leads, advises, and assists in: planning, research/evaluation, and management for a range of teaching and learning projects in science and mathematics.  He spent several years as the Acting Director for the final phases of the Carl Wieman Science Education Initiative (cwsei.ubc.ca), a large initiative involving department-based fellows partnering with faculty to bring research-informed instruction to their undergraduate mathematics and science courses.  With the initiative winding down, he has been investigating its overall impact in terms of teaching changes, student learning, and program success, as well as advising other institutions attempting similar kinds of initiatives with department-based fellows.  He was previously one of those fellows in the UBC Mathematics Department, studying teaching methods and student success - this was also his first chance to get involved in learning analytics related to online homework and introductory scientific programming.  In recent years, he has been working with other partners at UBC to grow plans and processes to support emerging work in learning analytics among the science and mathematics departments.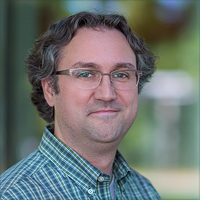 Invited Panel: Wednesday, June 15, 2022 at 1:00pm PDT
Title: Tips on Writing your first Grant; Hear from international funding bodies
Join our panelists to discuss funding opportunities for early researchers.
Representatives from the National Science Foundation (NSF) - USA and European Association for Research on Learning and Instruction (EARLI) - Europe and others will join.
More Information coming soon!
Funding Bodies:
The National Science Foundation (NSF) is an independent federal agency created by Congress in 1950 "to promote the progress of science; to advance the national health, prosperity, and welfare; to secure the national defense..." NSF supports basic research and people to create knowledge that transforms the future. With an annual budget of $8.5 billion in 2021, the NSF is the funding source for approximately 25% of all federally supported basic research conducted by America's colleges and universities. In many fields such as mathematics, computer science and the social sciences, NSF is the major source of federal backing. NSF also supports innovation by small businesses, partnerships among academia, industry and national laboratories, research in non-profit nonacademic organizations, and entrepreneurship training for the academic research community.
The European Association for Research on Learning and Instruction (EARLI) is an international networking organisation for junior and senior researchers in education. Representing over 2000 members in more than 60 countries in Europe and beyond, EARLI is the biggest educational association in Europe.  EARLI offers a wide range of activities to support its members in their academic endeavours. Through the Biennial EARLI Conference, Special Interest Groups and research groups, EARLI aims to encourage researchers to meet and discuss in an international context. With Learning and Instruction, Educational Research Review and Frontline Learning Research, EARLI publishes some of the most influential and world-renowned educational publications in the field.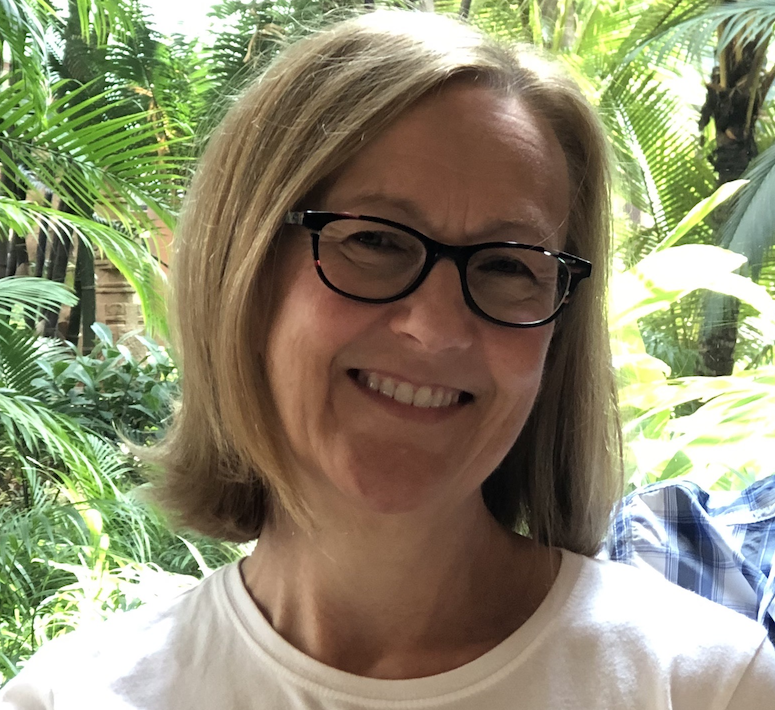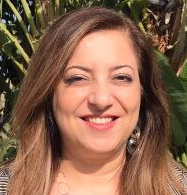 Dr. Stephanie Teasley, NSF
Dr. Teasley is a Research Professor in the School of Information at the University of Michigan. She received her PhD in cognitive psychology from the University of Pittsburgh. Throughout her career, her work has focused on issues of collaboration and learning, looking specifically at how sociotechnical systems can be used to support effective collaborative processes and successful learning outcomes. She is the director of the Learning, Education and Design Lab, a research lab whose members investigate how instructional technologies and digital media are used to innovate teaching, learning, and collaboration. She was the president of the Society for Learning Analytics Research (SoLAR) from 2016-2018, and chair of the International Alliance to Advance Learning in the Digital Era (IAALDE) from 2018-2020. She is currently serving as a Program Officer for the Division of Research on Formal and Informal Learning in the Education and Human Resources Directorate at the National Science Foundation.
Dr. Eleni A. Kyza, EARLI
Dr. Eleni A. Kyza is Associate Professor in Information Society at the Department of Communication and Internet Studies at the Cyprus University of Technology, where she leads the Media, Cognition, and Learning Research Group (http://mcl.cut.ac.cy). She has a background in educational technology and the learning sciences, and a continuous interest in how digital technologies can support learning, critical reflection, and the development of active and informed citizens.  She holds a Ph.D. from the Learning Sciences program at Northwestern University, with a specialization in Cognitive Science, a master's degree in Technology in Education from the Harvard Graduate School of Education, a B.Sc. in Education, summa cum laude, with a concentration in Educational Media and Technology from Boston University, and a Teacher's Diploma from the Pedagogical Academy of Cyprus. Her research investigates technology-enhanced learning environments to support motivated, meaningful, and reflective practices.  Her work has examined, among others, inquiry-based learning, teacher professional development, scaffolding student learning, collaborative learning, and media & information literacy on social media.  With her colleagues, she has developed and empirically investigated learning technologies, such as the web-based learning and teaching platform STOCHASMOS for promoting evidence-based reasoning in science education, and TraceReaders, an augmented reality platform for scaffolding students' inquiry learning in informal and non-formal contexts.  She is Editor-in-Chief of the Instructional Science  journal, President of the European Association for Research on Learning and Instruction (EARLI)  (2021-2023), and an Inaugural Fellow of the International Society of the Learning Sciences (ISLS).