Assistant Professor of Quantitative Methodology (educational data mining and learning analytics)
September 20, 2023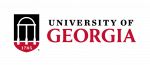 The Quantitative Methodology (QM) Program in Department of Educational Psychology at the University of Georgia invites applications for a tenure-track Assistant Professor with expertise in Educational Data Mining and Learning Analytic Methodologies to begin in August 2024.
The mission of the QM program is to advance the theory and practice of statistics and measurement in the social and behavioral sciences. The program provides graduate training in research design and analysis as well as advanced training in psychometrics, educational assessment, and quantitative research methodology.
Responsibilities:
The successful candidate will be part of the Data Science and Artificial Intelligence to Advance Teaching & Learning Cluster. This position is housed in the Mary Frances Early College of Education. Scholarship conducted by cluster faculty has the potential to enhance assessment and active learning in classrooms; illuminate previously unseen inequities in classrooms and educational systems; transform educational data into new insights that benefit students, teachers, and administrators; and improve data science education in K-12 and higher education. This cluster will strengthen and expand UGA's position as a national leader in discipline-based education research and build on existing core strengths in data science and artificial intelligence for teaching and learning. The candidate will also join a growing community of 14+ discipline- based education researchers in biology, physics, chemistry, and engineering. The cluster faculty will be able to work closely with the Scientists Engaged in Education Research (SEER) Center, the Artificial Intelligence for STEM Education (AI4STEM Education) Center, the Digital Humanities Lab, and the Owens Institute for Behavioral Research. Additional information about the UGA President's Initiative on Data Science and Artificial Intelligence may be found at this link: https://provost.uga.edu/data_science_ai/.
The successful applicant will also be expected to maintain a high-quality research program, seek external funding, serve as a mentor for students in research, teaching and service, direct theses and dissertations, participate in faculty governance, and contribute to the QM Program community and the Department of Educational Psychology. This position requires a) teaching the equivalent of two courses per semester in the program or department and b) the delivery of both face-to-face and online instruction. The candidate will contribute to teaching in high- demand social science research methodology courses for graduate students across the college and university, as well as educational data mining and learning analytics courses for students interested in advanced and extended topics within these methodologies.
Required Qualifications:
A doctorate degree (Ph.D. or similar) at the time of employment with a specialization in educational data mining, learning analytics, applied machine learning or data science in educational research.
Evidence of promise of moving towards a strong record of scholarly research that advances methodology. This includes an active record of scholarship and productivity in terms of peer-reviewed publications in academic journals and professional presentations commensurate with experience.
Evidence or strong potential for seeking and attracting external funding. Evidence of potential may include success with small-scale proposals, training/preparation relative to seeking external funds, and/or research in novel and high interest areas for funding
Evidence or the promise of teaching graduate courses and mentoring students, such as record of presentations and trainings, course evaluations, informal mentoring in terms of working with others on projects
Excellent communication and interpersonal
Preferred Qualifications:
Evidence of history (background) applying educational data mining and learning analytics in K-16 practical settings.
Evidence of methodological research and development, as evidenced through methodological briefs, reports, or publications.
Appointment:
The appointment will begin the 2024-25 academic year in August 2024.
Applicants should submit all the following:
A letter of interest that addresses qualifications in the areas detailed This should include a description of the applicant's (a) program of research, (b) past successes in obtaining and/or future plans to pursue external funding for research support, and (c) experiences and interests in teaching.
Statement of research
Teaching Philosophy
A curriculum vitae
Sample publications (maximum 3)
Names and contact details of three persons who could provide professional letters of reference
Transcripts and letters of reference will be required only from finalists.
All materials should be uploaded electronically to https://www.ugajobsearch.com/postings/341715
Questions may be addressed to cluster co-chairs, Dr. Shiyu Wang( swang44@uga.edu) an Dr. Matthew Madison (mjmadison@uga.edu )
Applications received by October 15, 2023, are assured of full consideration.
Since our founding in 1785, the University of Georgia has operated as Georgia's oldest, most comprehensive, and most diversified institution of higher education (https://www.uga.edu/). The proof is in our more than 235 years of academic and professional achievements and our continual commitment to higher education. UGA is currently ranked among the top 20 public universities in U.S. News & World Report. The University's main campus is located in Athens, approximately 65 miles northeast of Atlanta, with extended campuses in Atlanta, Griffin, Gwinnett, and Tifton. UGA employs approximately 3,000 faculty and more than 7,700 full-time staff. The University's enrollment exceeds 40,000 students including over 30,000 undergraduates and over 10,000 graduate and professional students. Academic programs reside in 18 schools and colleges, as well as a medical partnership with Augusta University housed on the UGA Health Sciences Campus in Athens.
The University of Georgia is an Equal Opportunity/Affirmative Action employer. All qualified applicants will receive consideration for employment without regard to race, color, religion, sex, national origin, disability, gender identity, sexual orientation, or protected veteran status.